The buzz of the London Marathon, which I very much enjoy,  induces in me a hyper multitasking mindset.
Today I have simultaneously:  watched the Marathon on TV, vacuumed the bungalow in which we live, baked a loaf of gluten-free bread,
sipped libations of wine, and written this diary.
I have today decided to call myself "the Modern Samuel Pepys" because not many people understand the concept of "The man on the Clapham omnibus". This phrase was used by a judge in 1912 because he thought that people in Clapham were regarded as sensible levelheaded citizens who were capable of using commonsense. Samuel Pepys was one of the great diaryists; he also observed the effects of the Great Fire of London (1666)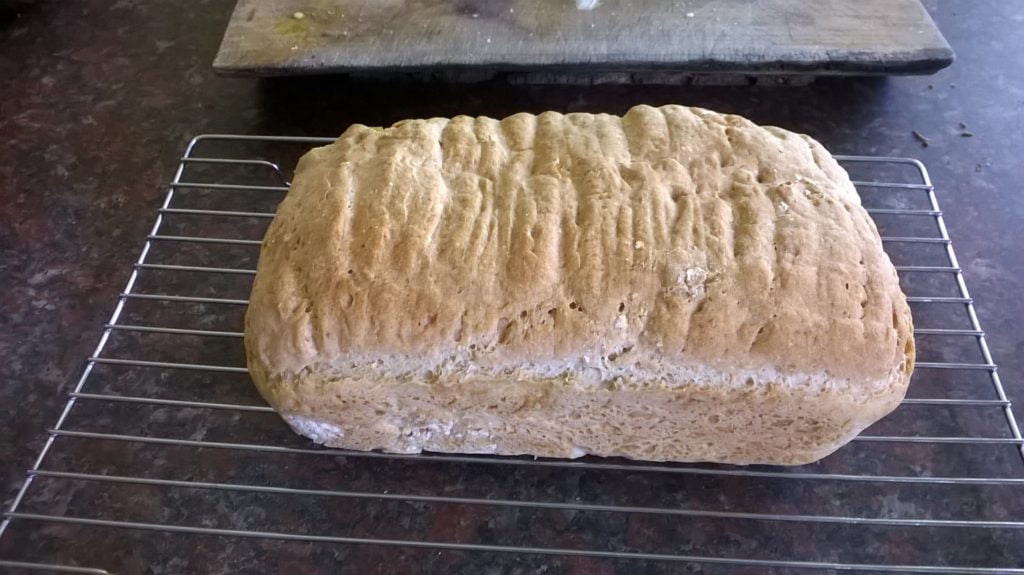 Today was the first day of the year when I let the dough of my bread rise in the greenhouse because there was enough gentle heat to do a good job. Sure enough it has risen to double its size as is the folklore for baking your own bread and is yet another celebration of the coming of the heat of the sun. interestingly, home cooked bread has none of the digestive after-effects of bread bought from a shop and now we do not buy bread from the supermarket. Period. We do make an exception at markets where they sell the real thing but Françoise needs to be gluten-free and most bread is not for reasons of cost.
My wife, Françoise, has been similarly actively engaged. She has discovered what she thinks is rising damp in our bedroom and I cautioned her that we need to distinguish between damp, and rising damp The former is probably because there was too much moisture in the room but again I have to say it attaches itself to the skirting boards in one corner so I will take a watching brief on this one. We will clear away the mould and re-examine it in a month to see whether it has re-appeared.
Françoise has also laid out a wonderful collection of beads. They like everything else has got dusty so she spent some considerable amount of time cleaning them and here is a sample.
She loves wearing beads and people frequently comment on her selection. I think it's a great way of expressing your individuality because no two strings of beads need to be the same.
We do try to take walks as often as we can, especially when the weather is nice. So off we go again to the Avon and Kennett Canal, 30 min drive and always pleasant. The only problem is there are many cyclists who frequent the canalside path and they do not always have bells so you do need eyes in the back of your head because the bikes go quite fast and an accident would be nasty.