(see previous entry) … So here we are at 11am in Wells having found a parking space by some miracle in what is a very compact town designed in the years before the motorcar. What a lovely day without a cloud in the sky. The great thing about Wells is that it is so compact that everything is within 10 min walk of all the major features.
Tourists – fear not, you will not get lost. Just look for the tower of the Cathedral and you will get your bearings.
Vicars' Close must have one of the strictest preservation orders ever. It has been in existence since A.D. 1348 and is owned by the Cathedral who rent the buildings out to private individuals. It is a privilege to walk down it and we always either pay homage to it and/or walk down it when we come from where we park our car.
Anyway, without further ado, we braced ourselves to join the hundreds of people that were in the environs of the grounds of the unique Wells Cathedral Gardens and properties. The history of this place is quite amazing and you can Google it if you feel so inclined.
On a bright and sunny day, you can rely on the weather conditions to bring out the best among the Brits. and I was not disappointed. In general, Somerset people are quite friendly but the atmosphere today was particularly good and I must have had a record number of casual conversations. Once again I tell you it is easy to talk to people in the street and any barriers are in your own mind. It doesn't matter if you don't know them from Adam. People like to talk and if you have a sense of humour this is an enormous help.
The Round Table was selling their programs for a pound and I bought one just to make a contribution. The canoe and boat races are down one side of the Cathedral property with swans looking on. The whole thing is done with great good humour because it is all for charity and the main thing is that people turn up and have a go. This is a good thing because the standards of the racing fell slightly below Olympic standards. When the floating objects start it is an act of randomness if they follow the rules and even if they go in the right direction at the same time but not a disaster if they are not.
Due to hunger i.e. not having had breakfast I made straight for a sausage and hamburger stall which was run by a local company. I will give you a big clue here. If you want to eat decent food go to a place run by a local company because they stand or fall by their reputation. Contrast this to a traveling circus where people just go anywhere to make a few bob and don't care about the quality of their food. Typically, bread supplied in the form of rolls is full of fresh air and chemicals and not worth any money at all. These people provided sausages of the first quality and bread that you could actually eat without comparing it with polystyrene. I got two sausages and a decent bap for four pounds and it was worth every penny.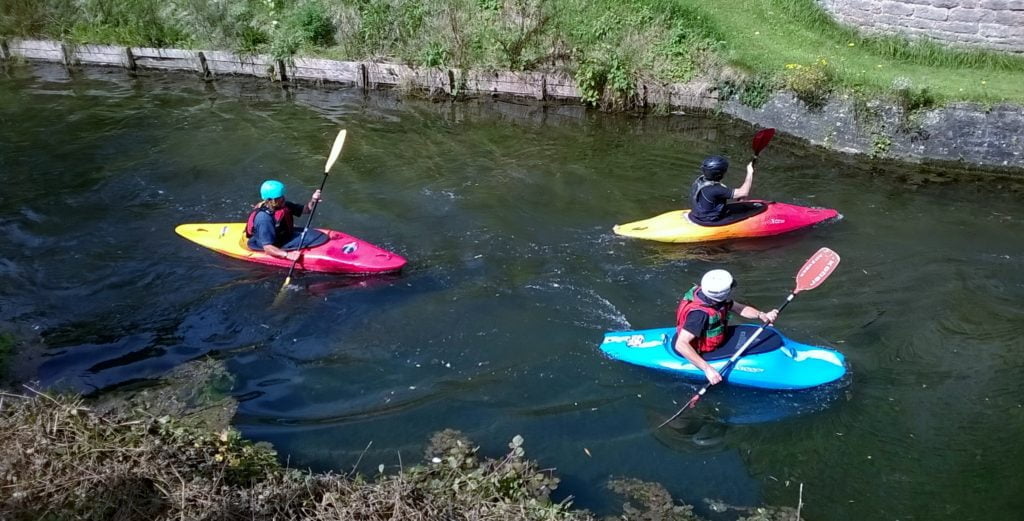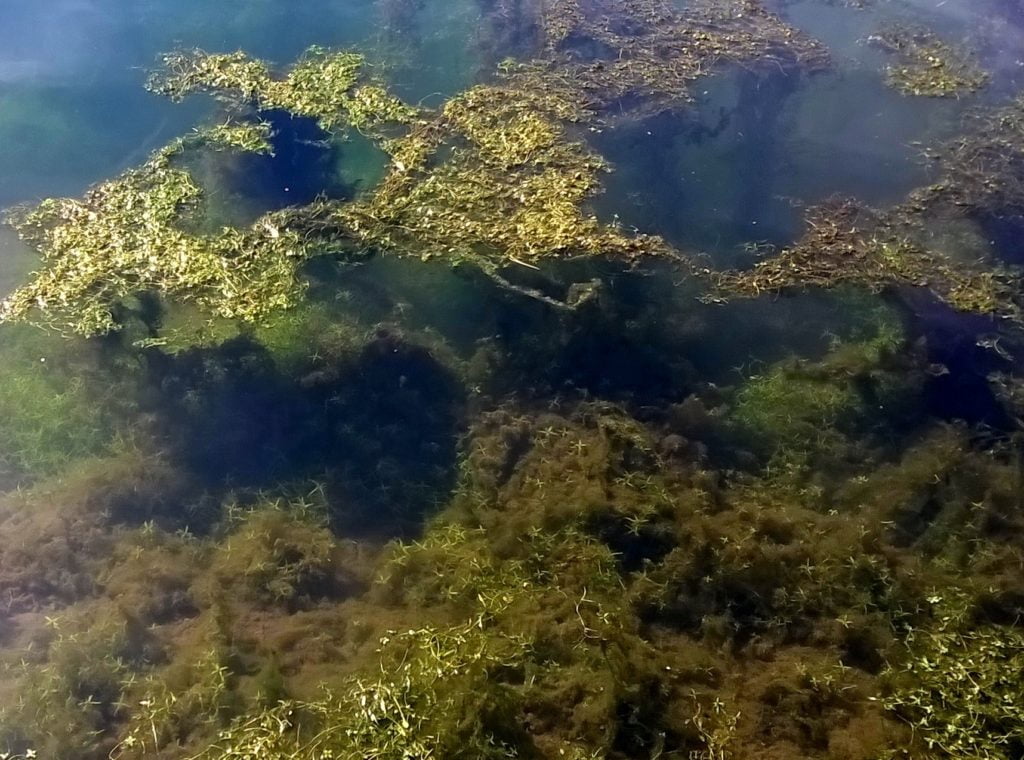 Incidentally, the first boat race was started by John North, the 644th Mayor of Wells. It just reminded me how historically significant this city is.
I now come to the local brass band, Congresbury no less.  It takes great dedication and commitment to come along and play at events where you will probably not be paid. However, the player should remember that they are playing music which requires the coordination of say 16 people to play the same notes in the same order at the same time. This is where our worthy group fell down. For some reason on this occasion there was no conductor. Before giving a performance, it is necessary to rehearse. Things do not coordinate themselves by magic. I say unless the people are prepared to spend more time on discipline they should not appear in public. Judge for yourself. I find it a sloppy rendition with attempts at life.
The next topic was quite extraordinary. I saw a woman sitting by the spring doing what I thought was painting. Normally, I leave such people alone to do what they have to do but by some instinct I decided to say hello to her. In fact she was doing her diary. She told us the she had just come back from a three-week pilgrimage where she kept a daily diary but during her time in the United Kingdom had difficulty in disciplining herself to do one regularly so she was just catching up. I told her about my Samuel Pepys diary and how interesting it had become. She said that it's amazing how much you recall when you start writing.
At that moment, two women showed up and the one with the identical top greeted the woman sitting down by saying, hello Francoise. I did a doubletake as did my wife thinking that she knew her name by some magic but it appears that the writer did in fact share the name of my wife. It appears she and the other lady were both tourist guides. The writer was french, originating from Paris. After a chat, she said to my wife, "we must keep in touch" and gave her a business card. It seems that she does many of the alternative things that my wife does such as Reiki, meditation, and other spiritual disciplines. She and I were only discussing the other day the lack of specialist friends shall we say so this seemed rather heaven sent, certainly an invitation worth following up. There was no hesitation on the part of the french Francoise to extend the exploratory hand of friendship to my wife.
The allotmenteers nearby are the friendliest and coolest bunch of people you can expect to meet. I have no hesitation in chatting to them about beetroot, runner beans, what grows well and what does not grow well.
Outside the castle grounds my attention was drawn to a young girl singing and playing the guitar. There are many buskeers in Wells but I was very struck by the quality and maturity of her voice. I noticed that for the 2 min I was there, three or four people put money in her guitar case. I listened the moment, waited for her to finish her piece and then asked if she had done any Youtube or Soundcloud. She said no but she has recently signed a contract in Southampton with a music company. I told her straight out that she had a lovely voice and we would definitely be hearing from her in the future. She gave her name as Marty Carver, though I bet you she will be given another name if she gets famous
In the Palace Gardens we had a demonstration of medieval swords and armour and ways of waging war. We were shown the way to fight with swords without getting your arm cut off and we were able to see real life weapons, fiendishly sharp, which did rather well in destroying common objects, slicing through a plastic milk bottle filled with water as if it were not there.
I gave an example yesterday of good teaching methods. The compere was completely into the part, demonstrating how to behead someone, how to 'top and tail' them shall we tactfully say. There were about 100 people watching (see picture) and they were all enthralled particularly the children. He got a big round of applause at the end.
How this car drives round the roads legally I do not know but there it was parked on the kerb. There was a note on the car saying that If you had a laugh you were invited to put some money in through the open window. It was virtually impossible to film the whole car in all its glory so this image gives very little idea of the total impact. .