See previous entries for today.
So, on in the pouring rain with lovely blue sky beyond. We stopped at Batcombe, which comes from Saxon and means 'Bat's Valley'.  Nearby is an iron age fort which possibly dates back to the Bronze Age.  We entered the porch to find a locked door, an empty church without even a sign of the Ride and Stride day advertised on the leaflet. We were subsequently told that bad attendance in previous years i.e. no one turning up, had dampened the enthusiasm of the volunteers somewhat. Totally understood.
Not to be deterred we started on what was to prove the most interesting part of our quest. We arrived at Upton Noble which has a beer festival once a year. The village itself has quite a history  which you can read about at your further leisure.
In the porch we were greeted by a lady reading a book. She explained that the church itself had to be locked due to building work, and this happened too late to tell the printers of the leaflet. Never mind. We chatted on and I soon detected having been married once to a German woman that she was speaking High German (Hochdeutsche Mundarten), one used by intellectuals and cultured people. She came from an area known as the Ruhrpot (Ruhrgebiet) and was practicing as a lawyer before moving to UK after many years living in various spots in the world with her husband.
Susanna Deverell now works as a relationship therapist having previously worked for Relate for many years. I find her website most refreshing and original, very much a breath of fresh air. Anyone who is remotely interested in therapies of any kind should visit the site for a model in creativity. She is 'out of the box' not reactively but pro-actively with plenty of pepper and salt. Love it.
She discussed how she does not take sides but helps people to move forward and self empower, possibly from an enhanced sense of self recognition and self worth.  I discussed my own work with chakras and dowsing and mentioned its analytic and catalytic value. Francoise my wife discussed her skill of EFT, Emotional Freedom Technique. We both discussed the rewards of inviting people into our home and the desire to do this professionally more often.
How to communicate abstract ideas with Somerset people who may be fixed in their ways or limited in their perspectives? I suggested that we base a lecture on story telling, a device used at our mother's knee.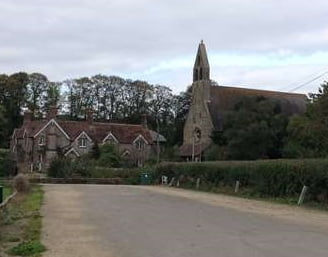 Off again to our last church before the 4pm deadline, the Church of St . Mary, Witham Friary. This is a Grade 1 building, 1200   The french influences on this church were legion but mostly lost on me.  It was used by monks at the nearby Friary and has something to do with their being no separation between the nave and the altar.
The learned historian who was attending did his best with our very general questions. We contented ourselves with buying an historical guide book and some marmalade. My wife loves home made marmalade and will never refuse a decent offer.
On the way we passed a pub called the Seymour Arms which looked old fashioned to put it mildly. It was here where we had the climactic experience of the afternoon, as if the previous encounters had been less than satisfying. It's worth noting that "this pub has probably changed very little over the last fifty or so years. Built in the 1860's as a hotel to serve the nearby Mid-Somerset GWR branch railway station, it was part of the Duke of Somerset's estate. Sadly, in the 1960's, Mr Beeching closed the station, and the hotel became a quiet country pub". Err not exactly quiet as any loud conversation and laughter echos around the stone walls so much so that you have to shout to be heard during busy times.
A quote from Trip Advisor
"This is a pub where time has stood still. We went in search of Somerset Cider and were recommended this pub….There is no food served but you can bring your own. There is an extensive garden with a BBQ. The inside of the pub is really quite something and reminds of many Irish Village pubs 30 years ago. There are a range of real ales and cider. Prices are very good value for the cider. Definitely a place to visit for a Sunday lunch time drink with a picnic".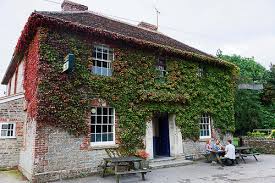 We entered and were immediately involved in a conversation with a very extrovert landowner type complete with Berber jacket. One person was ranting on about not separating from the European Union. He seemed an interesting chap so we struck up a conversation. We talked of politics, the BBC which we both mistrusted and then spoke of South Africa.
We unbeknown to this chap, Peter, had been to SA many times so shared many stories about the working temperament of the local workers, President Zuma and the Gypta Brothers and the fact that we both missed being there. He worked there and met and married an Afrikaans wife. Well – that did it. Off we went and I further found out that he was a Samuel Pepys fan and had read all nine volumes of his diary.
I noted that there were no opening hours listed anywhere so maybe such formalities are not enforced especially with a Free House.  However I discover the 'official' hours which are 11-3, 6-11 M-F, 11-4, 6-11 Sat, 12-11 Sun.  The pub has been in the same family for generations. I enclose a picture which does not do justice to the primitive nature of the establishment. As for prices, I did not object to paying £2.20 for a pint of local cider.
So, off home after four of the most entertaining hours I can remember for some time. Just when I thought it could not get better, it did.
And now to trying to remember it all.