I thought I had been in a Dr. Who police box and been taken back 50 years. This place called Rockaway Park was BLISS. I love love love installation art and things that are way out there. I had no idea that such a place existed, unadvertised and unmarked. If I say to locals that it is in Eastcourt Road, Temple Cloud, you still could not find it.
I met the partner of the owner Marta (still with a slight Polish accent) and then her very approachable and extrovert partner and the owner of the land Mark Wilson. Some hint of what you can expect is to be found in the names of the artists that work at the place, an abandoned quarry. Rowdy, Joe Rush, Filthy Luker, Shangrila, Mutartis Boswell as well as on-site blacksmiths and woodworkers.
First there is a converted single story property with a few B and B rooms which they feed with AirB&B clients. There is a huge kitchen / eating area which is as big as some flats I can think of. ALL the  following pictures are from within this one room.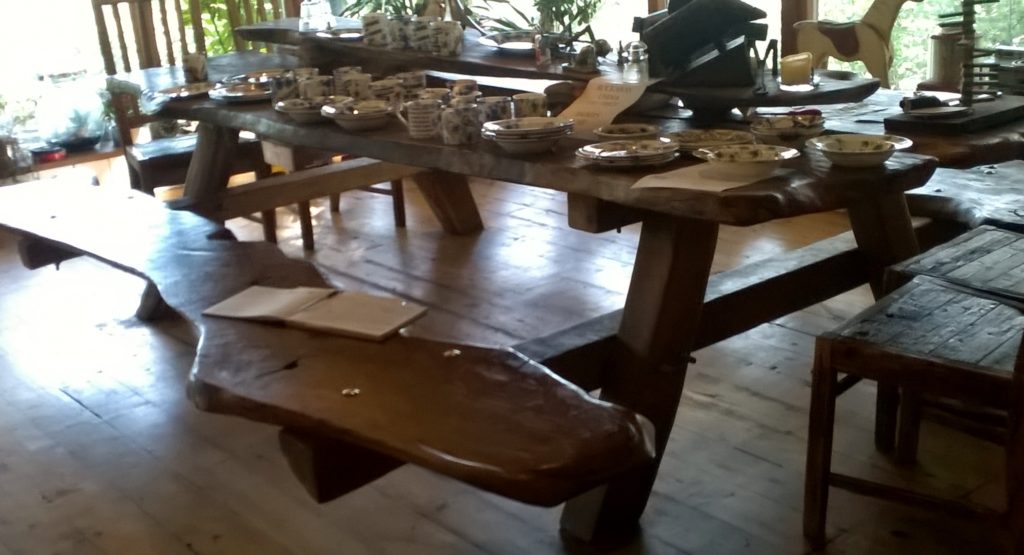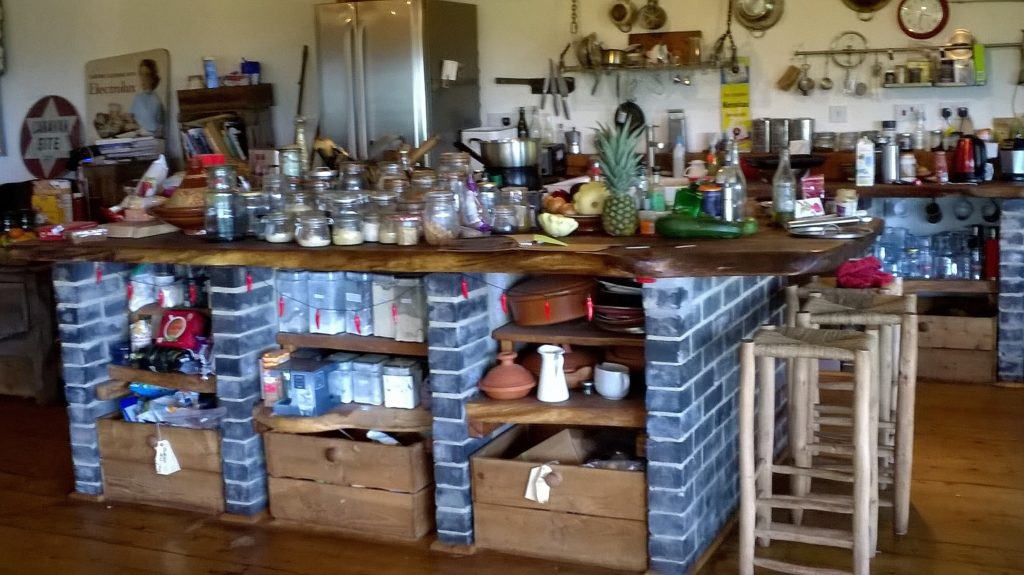 and now, outside this room but inside the building.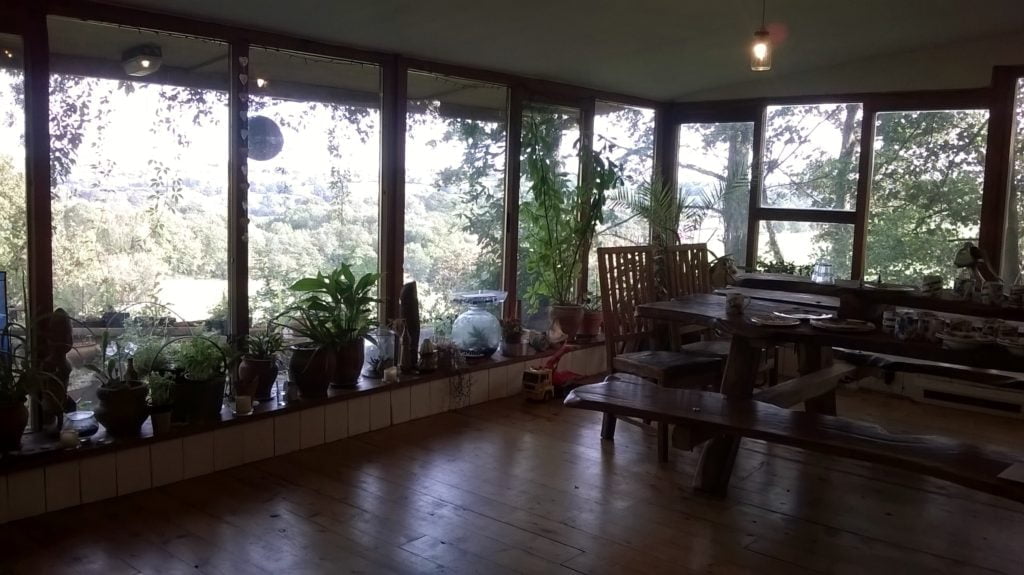 and now, some shots of the pathway outside this residential building.
Now, you may have thought you have seen everything but the main part is yet to come.  No image does justice to the extra ordinary melange of art that I saw before my eyes.   Ready?
This is a clever art installation. The whole is a decorated rubber ball or bell. It is inflated and then deflated. When the latter the pressure is reduced and the eyes close.
Guys I have made so many more pics. but you will just have to come and see. It is open until 8th October 2017.   I met some called Aemon? (I must write down peoples name when I meet them). He was an ex school teacher who resigned out of stress of various sorts and is now working for his board and food but 'has no need' for money at the moment. He was so full of enthusiasm for this creative place and wanted everyone to feel that they could come and make a contribution by doing something or by just enjoying the environment.
A cafe had just opened the day before at which moderately priced good food will be served.  This place is bursting with possibilities and I shall be visiting them again to offer my services.