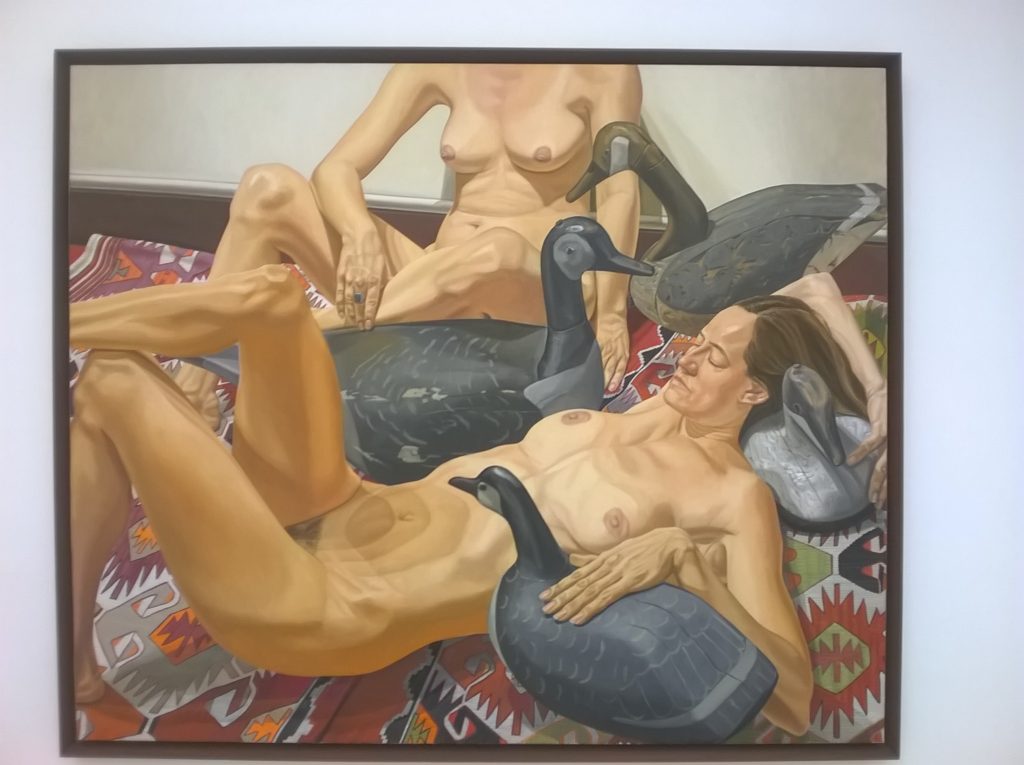 We awoke and went to breakfast as usual. To say that their breakfast arrangements are laid-back is to understate the situation. There is a choice of hard-boiled eggs, cheese, ham slices, bread, cornflakes, fruit juice of two types. The only catch is you have to find out where the crockery is and if the supplies run out you have to do your own washing-up. At first I was a bit upset by this but realised that this was just pure programming on my part and for the price we were paying, a princely £35 a night, we should just get on with it.
Crystal Lodge hotel is a bit like a hostel so if you adjust your mindset then everything is fine. It was also like a hostel in that people talk to each other and there is a feeling of comradeship absent in the chains.  However, we did ask that our room be changed because it was too small for four nights so we were generously given a big family room consisting of one double bed and three single beds so plenty of room to spread out our stuff. It was a front room abutting on the street but even without double glazing the passing traffic did not disturb.
Brigstock Road in Thornton Heath is very busy day and night including the wonderful 250 bus which goes from Brixton to Croydon, 24-hours a day. I love these new buses which are battery-powered so when they stop you think the vehicle has broken down when in fact the engine that supplies the batteries does not need to work any more. So when you move off, you move off very quickly and silently which does add to the travel experience considerably.
Anyway, today my wife is going off to see friends in her old stamping ground of Haverstock Hill so I have the day to myself more or less. Half the fun is riding the buses and seeing what's going on. If you are a newcomer to London – as a general rule, remember that buses are half the price but take twice the time especially in rush hour. It will pay the visitor to have a bus map because you can be sure that wherever you want to go to there is a connecting bus. There is no need to panic and hail the nearest black Taxi because you could easily pay £30 or £40. There are three tariffs for taxis so a four-mile journey during the day  will cost you about £20 and the nightly rate could be £25. it is more when the traffic is heavy because the charge is distance and time. Oh, if you're thinking of coming from Heathrow by black cab, you will probably pay about £80. The Piccadilly line will take longer but will take you to London for a fraction of the price.
Backs to buses again: at worst you may have to change once but most places are within two buses. London is moving towards a cashless society so it pays to get an Oyster card or bus pass. This was the case with my journey from Brixton to Kensington with a stop on the Kings road, famed for its 1960s image of excess and freedom. I duly alighted.
Kings Road is as always very trendy and as an exercise you might want to peer into the windows of the estate agents and see what sort of place you can buy for £1 million and the answer is a two-bedroom flat if you're lucky (there is a two bedroom flat for £1,295,000 which is modernised and has a well fitted kitchen and a garden). As for houses, the sky's the limit.  Do not despair. You could always get a houseboat if you wanted. I see that there is a two bedroom one available for £300,000. You just have to get used to the effect of the tides coming up and down, tilting the bedroom a bit.
After a very pleasurable 20 min walk up the Kings road I entered the famous Saatchi Gallery. How many surnames do you know that have two 'aa's together? Such words are unusual in the English language. I can think of aardvark, bazaar, and that's about it.  The surname of the man himself, Charles Saatchi, originates from the Turkish meaning 'watchmaker'. He was born in Baghdad, would you believe?
Upon entry, the laid-back attitude is clear. Admission is free. They don't put barriers around the works asking you instead to respect the situation accordingly. The exhibition is frequently changed and the images are not overcrowded unlike other galleries I could mention. The worst culprit for overcrowding is the annual exhibition at the Royal Academy where works from unknown artists are stacked from floor-to-ceiling. On the one occasion I went it gave me indigestion. London has hundreds of art galleries so no one can ever complain of a paucity in this aspect of London life.
So, on to the gallery  content itself.
Philip Perlstein the artist, 93, has had an active career in the US and abroad since the 1950s. He thinks of his work as post-abstract realism. In the 1980s, he began to surround his sitters with objects from his personal collection to further engage the viewer and challenge himself. This exhibition highlights his stead fast commitment to dynamic compositions – a commitment which is as evident in his early work as it is today. His works maintain a sense of complete detachment which is both alluring and disconcerting.
I talked with a lady who was doing a sketch of this work. She did not like the objectiveisation of  women in general and was doing her sketches without including the actual women since she found the symbolic representations more interesting. I found the ladies quite unerotic. It is difficult to get enthusiastic about two people who look so bored and are completely indifferent to people's reaction to them. Mind you, I find the same un-erotic effect when young women are exposing their breasts in scanty costumes and pouting themselves to look more sexy including sticking out their bottoms and putting too much make-up on.
I must not make this page indecently long so no more photographs reproduced here. I depart out of the gallery to the nearby Taschen bookshop with a lovely 70s poster. Below.
And now off to the Southbank Centre.

I love the typography used in this Arts Council advertisement. You can kill a poster with the wrong typeface. This one informs without shouting.
This is the famous and unique skateboarding centre as a homage to all people who don't want to come in the hall for music but appreciate its presence. I think it has quasi- listed status.
So, night has fallen, and I go along to an overcrowded National Portrait Gallery if only to use the toilet. They have increased the paid useage on the ground floor for special exhibitions for which you pay the best part of £20; the free exhibitions are upstairs. I suppose this is a result of the need to respond to a cut in grants. Sometimes they are cuts; sometimes they are slashes. Not to increase pay because of a cost of living increase is a cut. Geddit?