My stomach is giving me trouble, so off to the specialist to do a scan or ultra scan. What the difference is between the two I'm not quite sure but anyway they put some jelly on your stomach and peruse the inside of the organs which include everything from the top of the rib cage downwards. I seem to have some polyps but no gallstones and a little bit of a hernia about which I will be chatting to a specialist.   I know that's riveting information for you but I would like to encourage people to go to their doctor and avail themselves of the service is freely offered by the National Health Service before it goes into private hands and you have to start paying.
Before and after the appointment I had the opportunity of looking at the splendid works of art which are always present on the corridors of the Royal United Hospital in Bath. Anyone can go in and have a look. You don't have to be a patient. It is to all intents and purposes a public gallery. You can buy them if you like and a percentage goes to the hospital.
On to Bath itself and to the Victoria Art Gallery, where there were advertisements, or pieces of art work I should say, relating to London Transport in the 1930's and to other matters. Enjoy them.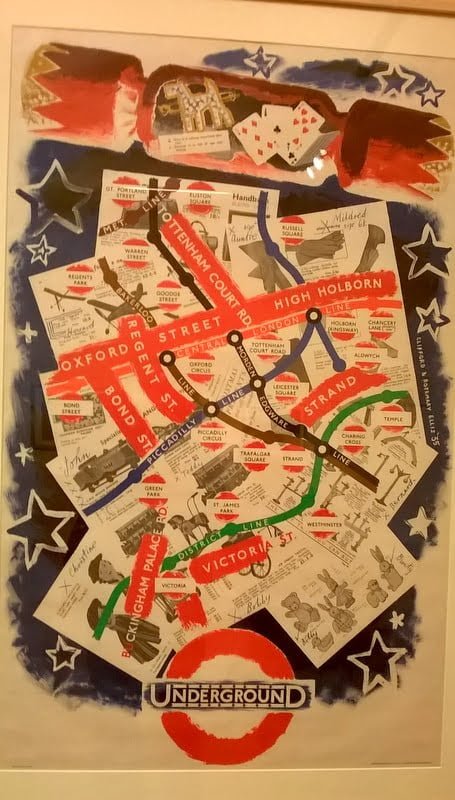 An era where teachers were respected or maybe revered. The Victoria Gallery is small, tiny compared with the huge galleries in London, but it always has something to offer and we have been there many times.
Off to the bijou park by the river to consume lunch in the lovely autumn sunshine.