story continued from 10 October.…In the end we gave in and instead of trying to patch up the hole or holes we bought 4 x 4 metres or waterproof lining for about £52.    It took us 3 hours to fill the pool with water and then mother nature came along and rained for 4 hours.     It does not look very beautiful at the moment but we are letting the mains water breathe so it's not too much of a shock for the goldfish  who are happily living in a small tub, being fed regularly with fish food.
Normally, they feed themselves on the living creatures in the pool but we have disturbed their ecology so I must feed them manually in for the next week or some such period until the pond recovers.
The sequence was this:
remove fish and provide them with some nutrition
2.  empty the pond and inspect. We found two small holes/cracks but enough half empty the pond in 24h.  We bought some new liner.
3. Lay a new layer and yes there will be wastage. The weight of the water pushes the bumps down so it does not look too untidy. Start filling with water. (will take a long time).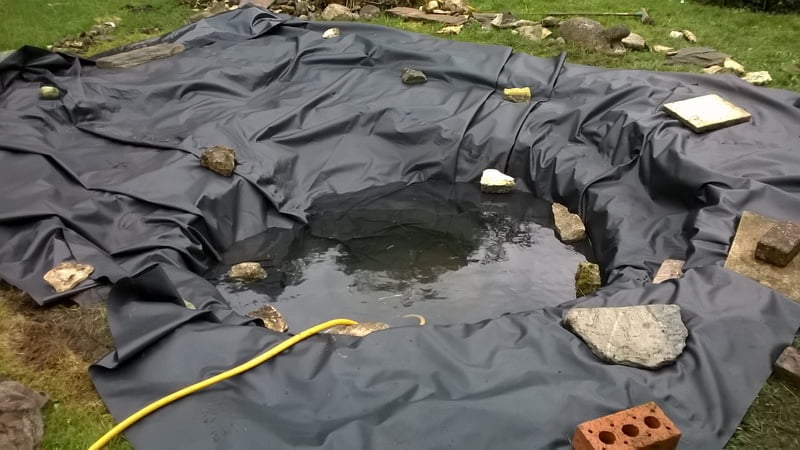 4. Pond is full.    Put some plants in including oxygenation specimens.  Re-introduce the goldfish.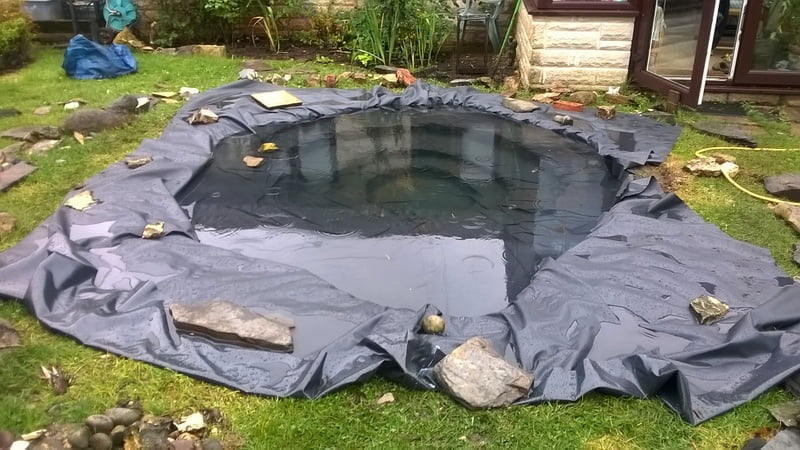 5. replace border stones and cut the plastic to shape