The image is by Rosalind Robinson 'Where he leads, the past will follow'. See below for more.
We parked our car at Farrington Gurney as per usual and took the direct bus to Bristol, the 376, which avoids the burgeoning parking problems, endless roadworks  and to us oldies it is FREE.
Off to see a friend at the Andellie Art Gallery in Christmas Steps, Bristol then to The Royal Western Art Gallery  for their 166th Annual Open Exhibition. It is open 7 Oct – 25 Nov 2018 and is free.  This is a pictorial record of my favourites. I saw the first one on my way in on the bus. Much amusement since typefaces is one of my 'things'.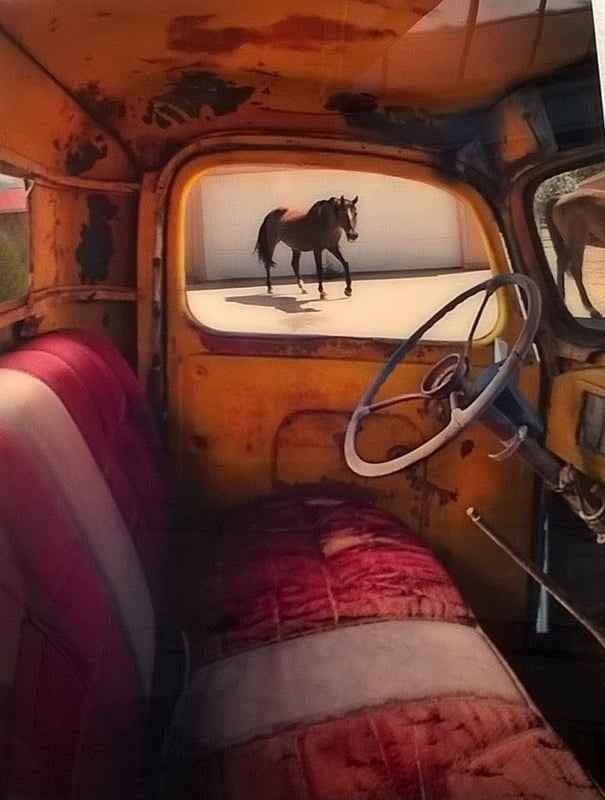 Interesting how the frame was painted over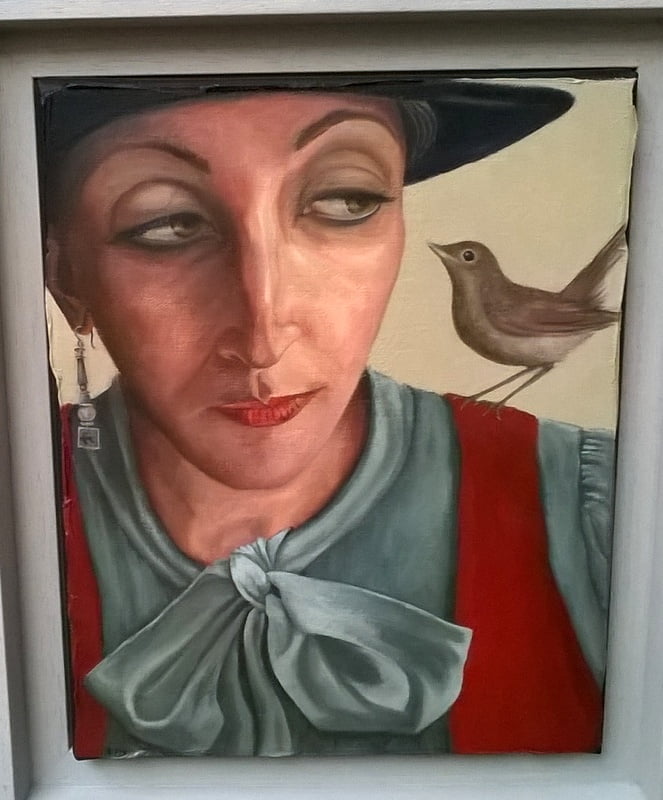 I am missing some empathy here.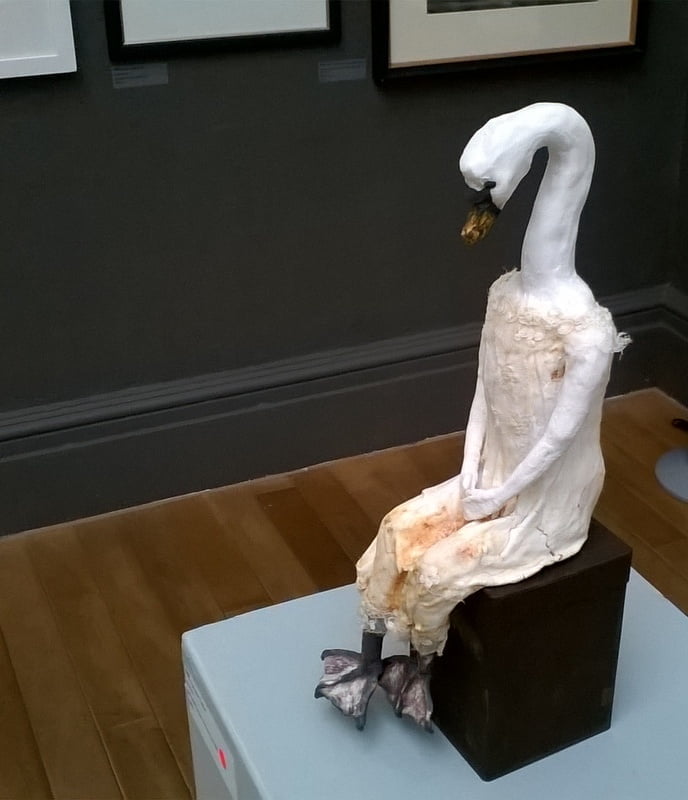 A strange mechanical machine for drawing symmetrical figures.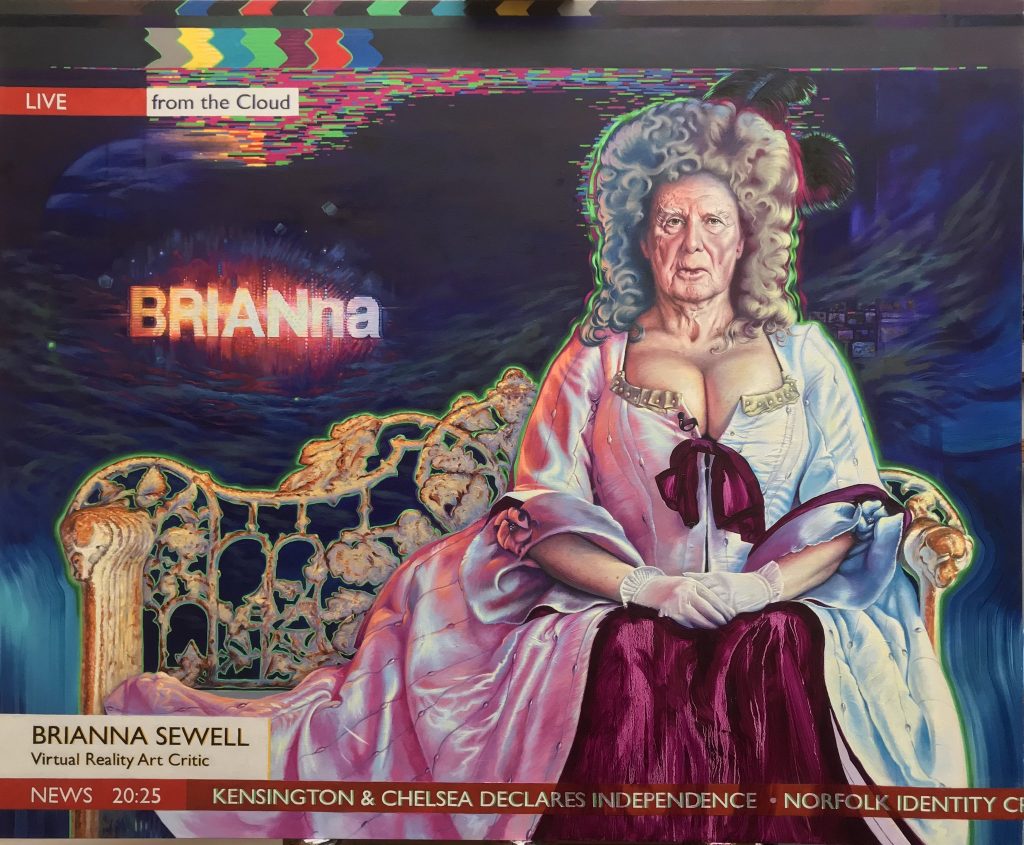 We went to the City Museum but there was little of interest save an exhibition of Japanese art. To the bus station and caught the 17.10 to home. On the bus opposite me was a very irritating lady who insisted on having a long loud conversation on her phone about office politics. I told her to shut up – twice – before she grudgingly closed the phone. It did not occur to her that others were not interested in her wretched complaints.
Never mind we had a good day including lunch at the ever enticing buffet COSMO.