Just watching a fascinating story about an Australian Gregory Smith who was send to an orphanage at 10 years and ended up wandering through a forest. He ended up becoming a University lecturer. It is a '60 minutes' production of ABC, the Australian public broadcasting service. Riveting. Watch it.
Wiltshire is just a few miles east of where we are so it was with great pleasure that we found out about the Wylye Valley Art Trail, which describes itself as a celebration of visual art in South West Wiltshire. 87 artists took part.
Here is a photo journal of our trip with comment as necessary.
This simple prefab type building is deceptive. It is the heart and soul of the local area, AKA Upper Deverills Village Hall. They have everything in it, weddings, dances, socials, exhibitions, dancing, every type of activity you could imagine. There is no question that Wiltshire is different from Somerset. It is a much richer area for demographic reasons that I cannot figure out. There were only a few of us there and we were greeted in a businesslike way by the organisers and then welcomed by a lady who had been doing art classes for 24 years.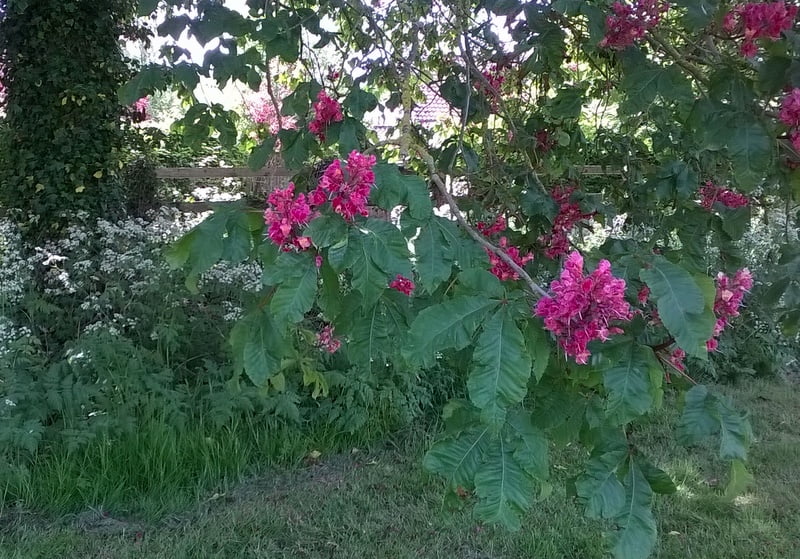 Spring is in full flood leading to  in summer; this was a shot made in the playing field of which the village building was a part.
We went to a most civilised group of artists; Joanna Miln, Bridget Beattie, Virginia de Chenecey produced animal, still life and landscape paintings and commissions and beautiful bespoke jewellery. The garden was absolutely superb and to die for. If I had £1 million plus I would definitely buy it. The area 'suffers' from lack of mobile signal, lucky things, so I can walk around without getting prickly fingers and dizzy effects which I normally do in areas of high EMF radiation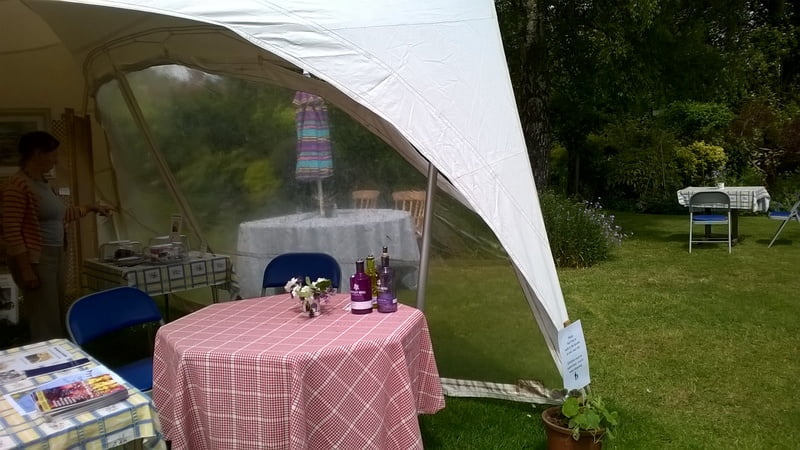 The affable owner, clearly a very competent man who had sold out and made his millions occupied himself keeping his ducks.
I very much appreciated the lovely garden cushion and made a mental note to buy one myself for our garden.
It's on a three seater bench in case you cant see.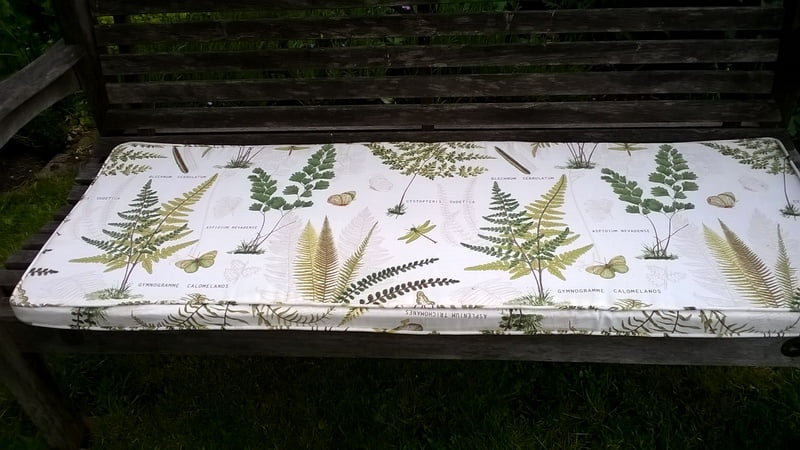 There's nothing I like more than the unexpected; we came across the birthplace of St Christopher Wren, the designer of St Paul's Cathedral in London. First, I found a plaque on the small village green and then I found the house
We then went to the local post office and community store where one  advertisement caught my eye.
I can just can imagine the conversation.
Brian ( on seeing a tortoise) Hello, are you Norman?
Tortoise:  continues munching
Brian: if you are Norman, can you please respond by nodding your head.
Tortoise: no response
Brian: well I am going to pick you up and see if your name is engraved anywhere on your shell
Tortoise: suddenly springs into life and speaks. Actually I am the aforesaid Norman, the world's first speaking Tortoise. However, one thing I do object to is being picked up and examined so would you mind please calling the number on the advertisement and taking me back home
Brian: numb with shock well yes of course.
We went to another local artist and were encouraged to enter by this rather splendid trans-sexual mannequin.
We made a vain attempt to find a lunch or snack and found a place called the Fox and Hounds which was clearly for the well-to-do country dweller; there was no main course for less than £11 or £12 when all we wanted was a sandwich so we felt that we would probably end up by spending between £40 and £50 on the three of us so we decided to give it a miss. On exiting the area in the car park of the pub we saw a splendid 2CV
To Shaftesbury where we found a happy-go-lucky community-based cafe and had our snack. I love the sign on a shelf
We were running out of time as most of the events closed at 5 PM so we went along to a bijou centre formed out of a Scandinavian type hut which overlooked a delightful field. I would love to have an office in such surroundings
We were introduced to the topic of Dorset buttons, an old tradition, see below for description
We finished our day with what we realises was the highlight of the whole thing for me anyway. No less than Matthew Burt, who makes amazing furniture from beautiful British timbers. This man deserves an MBE for his dedication to high quality working of wood. It is being an obsession which started with at the age of 24. He is now approaching his 70th birthday. He has survived impossible financial odds and ploughs all his profit back into the industry. Recently he went on a fund raising mission to further publicise his work. He asked his financial adviser how much his business was worth and the answer was "whatever you have the balls to estimate it as".
I absolutely loved his dedication and enthusiasm for his work. He told me that he knew the origin of every single piece of wood in his voluminous wood store. I could write much more out of this but will do so when I recall it as we are off to the next trip tomorrow, to the Somerset levels.