I think it was about three years ago when we started to make our own bread. Perhaps this is a compliment to myself or maybe not but I find that no two loaves are the same. I tend to use two types of flour; ordinary white flour and some rye flour as well.  I take care not to put too much rye in otherwise the whole gets a bit heavy and soggy.  We enjoy our bread, especially when guests arrive and comment on the digestible nature of our offering.
*****
To the dentist. David is a real artist and I love the way he works and his sense of humour. He injects sufficient medication to make sure I don't feel anything although the process of drilling makes me shake my feet to get rid of tension.  I gave up NHS dentistry some time ago because they have to hurry so much because of the payment system.
Goodness knows how they managed in the days without anaesthetic. Perhaps a good swig of whiskey who knows.
*****
To the City Art Gallery where Bath artists are strutting their stuff. I have been to this exhibition two or three times and each time a different painting jumps out at me.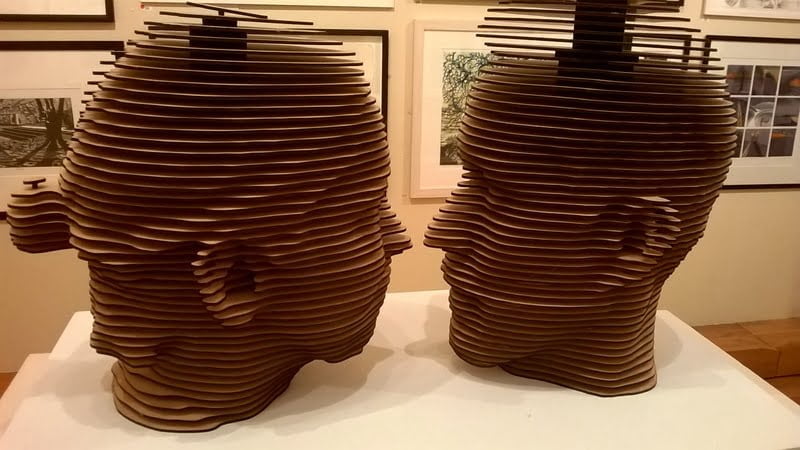 *****
We went to see the 2 PM performance of Toy Story. There were about a dozen people in the theatre but I imagine that the numbers increase in the evenings. This exquisitely delivered animation has been a success. Toy Story 3 appears to have done better but don't forget it came out nine years ago so it looks like the latest version will beat them all
| | | | | | | | |
| --- | --- | --- | --- | --- | --- | --- | --- |
| 1 | Toy Story 3 | BV | $415,004,880 | 4,028 | $110,307,189 | 4,028 | 6/18/10 |
| 2 | Toy Story 2 | BV | $245,852,179 | 3,257 | $300,163 | 1 | 11/19/99 |
| 3 | Toy Story | BV | $191,796,233 | 2,574 | $29,140,617 | 2,457 | 11/22/95 |
| 4 | Toy Story 4 | BV | $120,908,065 | 4,575 | $120,908,065 | 4,575 | 6/21/1 |
I found the action at continual high-speed, a little bit difficult to cope with but I got the gist of the story, such as it was. I found it amusing, very entertaining for the eye  (eye candy I think it is called), and in parts quite moving. I seldom go to the movies these days but this one caught my eye and I finally decided to go because my weekly magazine 'The Week' announced a five-star review. I wish the Odeon theatre technicians would keep the volume of sound down from ear splitting levels. Do they think we are all terminally deaf?
*****
I'm thinking sad thoughts about the friend that I mentioned in yesterday's post. Having 25 daily chemo sessions really destroys the body so what will be left of her I really don't know. I wonder if she will be recognisable from the last time I saw about four years ago. I think I would rather retain the image that I had. I am going to try and send her some healing which I'm fairly good at doing and see if that eases her path a little bit.