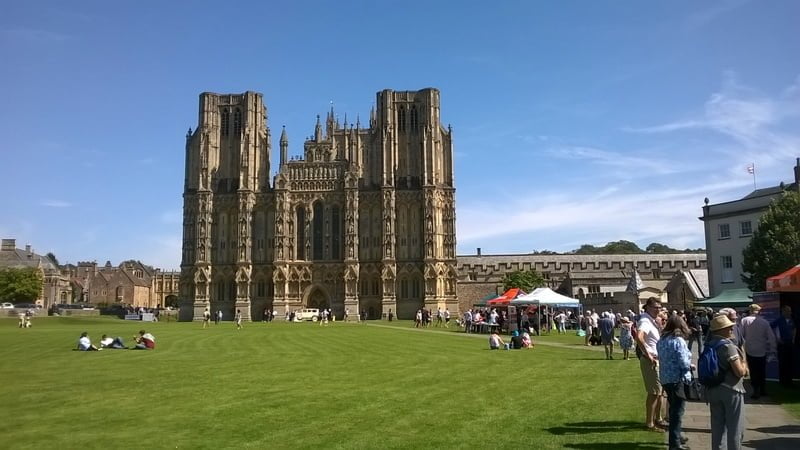 We recently renewed our season tickets to the Bishops Gardens which is a very good investment. We paid for the two of us £52 for a 12 month membership starting on the day of the purchase. Admission is £8.05 per adult. Our visit last week, also our visit today would have cost us £32.20  which takes a healthy cut out of  the £52 for the whole year. We will have almost paid for our membership on the next visit.
Two swans and one surviving chick which have made themselves at home in the moat surrounding the castle grounds. The swans are new on the moat and first time parents – They nested well and had one chick to the surprise of all the carers of the wild life.
*****
We now going to visit the 32 allotments in the Bishop's Palace. I can't imagine how long the waiting list will be for this. I would guess a few years.
*****
On our way back home we went to a wood and enjoyed the dappled sunlight through the trees and discovered the first ripening  blackberries.  This in an unspoiled woodland area 200m east of the A37 on the Old Frome Road, Beacon Pond is a nearby feature. 51 deg 12'41.43″N  2 deg 31'11.61″W