Every year, there is an amazing virtual gathering of artists in the Somerset area under the title Somerset Art Weeks Festival 2019. It runs from 21 September to 6 October. There is one event we always visit called Rockaway Park, which is set in a disused quarry on the top of Cloud Hill near Temple Cloud. It houses artists, works of art and supply materials. It really does defy description. Have a look at the website to give you some idea.
NB click on the printer icon above for larger images.
From now on this becomes a pictorial and video description of this crazy place.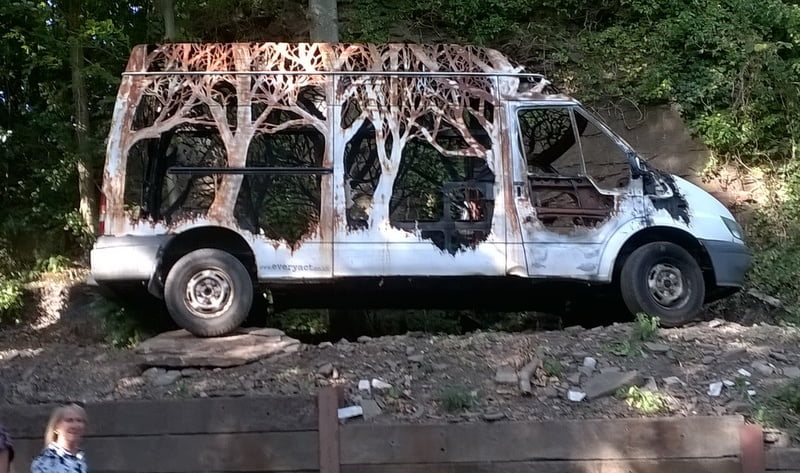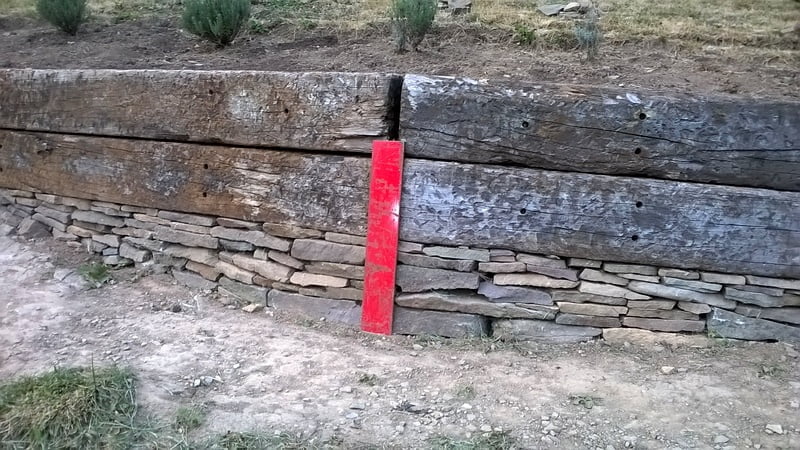 The owner, Mark, has a fair amount of land and most of it is on a hill. This is an attempt by volunteers to create level ground on which herbs can be grown.  I was told this by the cheerful Helena, one of the volunteers. They need to raise money for actual herbs. I reckoned a couple of hundred pounds for starters. This is a south facing slope so it should do well for Mediterranean herbs.
This picture shows me that we should not underestimate the time and labour created to basically level a steep slope for horticultural purposes. Notice how carefully the foundations of been laid and the girder must have taken some considerable effort to embed in what was clearly hard ground. The fun will come when they start digging out the weeds and creating the right soil for the herbs to grow.