Uncharacteristically, the day started with bright blue skies. About 10 AM, we decided we didn't want to stay at home so decided to drive south and see what happens. We ended up at Stourhead, which is one of the star properties of the National Trust. First of all we went to a place called Alfred's Tower, a vanity Project created by King Alfred the Great.
We could not resist climbing tower which consisted of walking up 160 winding steps but the view at the top was worth it.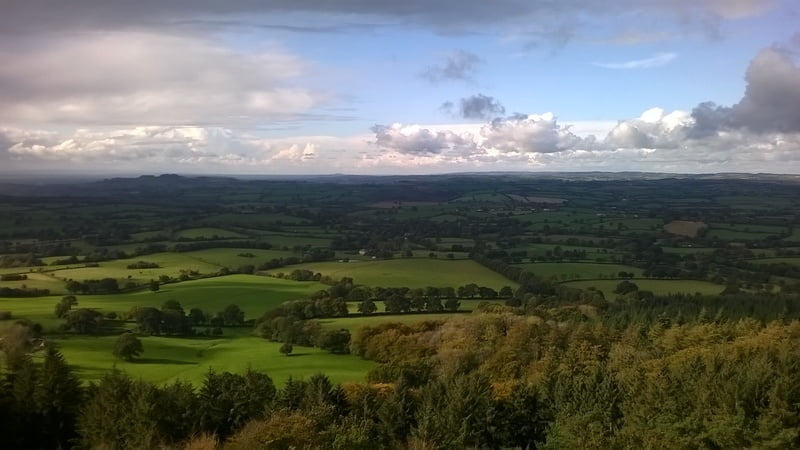 On to Stourhead, gardens and the grand house.  The garden was packed with visitors. There were many young well-to-do families, articulate, aware, sensitive, functional, and it made me yearn for an environment where more of these people prevailed. Alas, my home town of Midsomer Norton is not amongst this environment. We just have to work harder to find the people that we resonate with.
All these laurels have been trimmed recently, just imagine the amount of work involved. I guess they would be done about two times a year.
Whilst we were there, we had an excellent lunch. I had a beef stew with red cabbage and potatoes and my wife had a quiche. We then returned and I had a mint flavoured chocolate cake and coffee and my wife had a health juice drink.
So, from nothing, the day turned out to be a wonderfully fulfilling time which counteracted my feelings of depression I had felt at the beginning of the day. The most 'common or garden' rule I can give to anybody is "if you are feeling depressed, just do something,"