Even the sun is getting in on the act…
So, off to Bath for my monthly eye check. The left eye has stabilised but there is a small tear in a vein on the right eye. Nothing to worry about, the consultant told me, but of course I will worry about it a little bit. She asked me about blood pressure, chlorestol level and I asked her to write to my Dr on the matter.
At lunch, I had a very nice sweet and sour pork dish with rice, followed by Apple pie and custard. A chap came along and sat opposite me at a very crowded restaurant. I moved away to get some water. A lady of colour approach the man and said, referring to my seat, is this available? He said no and I came and claimed my place in short order. I found this lady profoundly irritating and self-centred. If she had thought for one single moment she would realise that the place was taken. I felt like saying to her "do yourself a favour. Think before you speak." She would probably have gone all defensive, use the race card, and accused me of this that and the other. This is what comes, and I'm speaking about her, of not being aware of your surroundings and being self-centred.
I had another experience in the eye clinic itself. A lady came out of the consulting room with a big smile on her face. I commented on a smile and she said it was her policy to look on the bright side of things no matter how bad things were. We had a few moments chat and departed the best of friends.
*****
As you know I always look out for art in the corridors of the hospital and as ever, I was not disappointed.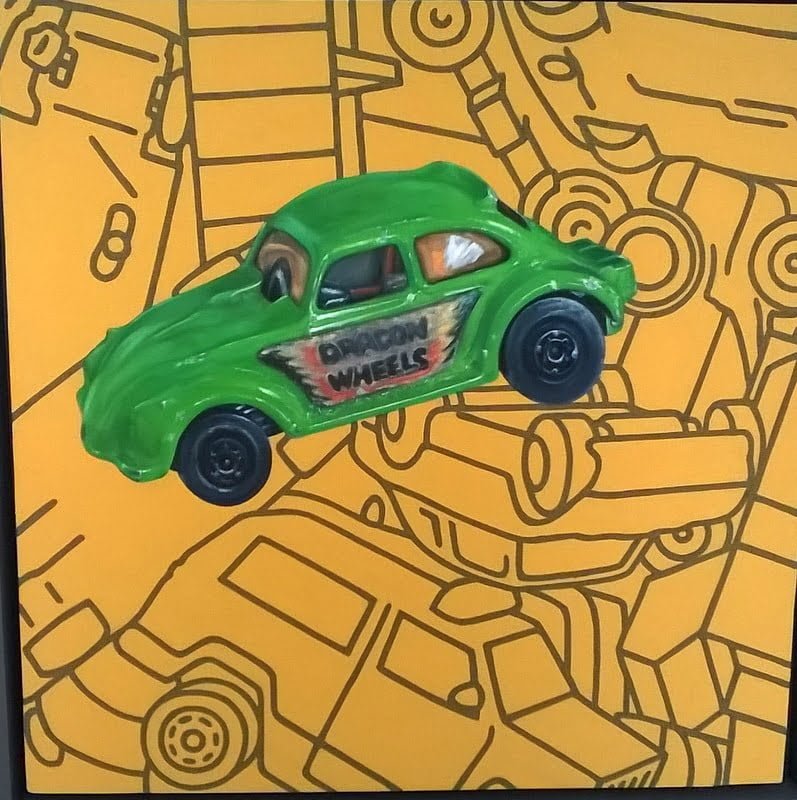 I wandered around Bath afterwards and notice various relevant imagery of the time of year and also notice the way they are trying to humanise what can be rather sterile situation, the central shopping mall.
This ivy appears to be live and I think they are trying to encourage it to take over the telephone box.
Next Saturday week we are going to start a weeks holiday in Cornwall. We are going back to Marizon which is adjacent to St Michael's Mount. I wonder how many tourists there will be at this time of year. I decided to take a break from 911, 5G etc and have a retro time where we will play cards and board games, do some home cooking, listen to the radio and generally enjoy silence.
My sister and my brother-in-law are coming to stay with us over Christmas so we must make sure we have plenty of logs for the fire, an abundant supply of coal, and a good stock of cheer.