So we went to the Andelli Art Gallery, near Wells, to enjoy a very unusual private view.  The gallery was packed with young enthusiastic people and it gave me a vibe I seldom get in a rather aged conurbation such as Midsomer Norton.
The local parent teachers association had prepared a a very good finger buffet. Alas it had been prepared some hours before so anything with bread or biscuits were soggy to say the least.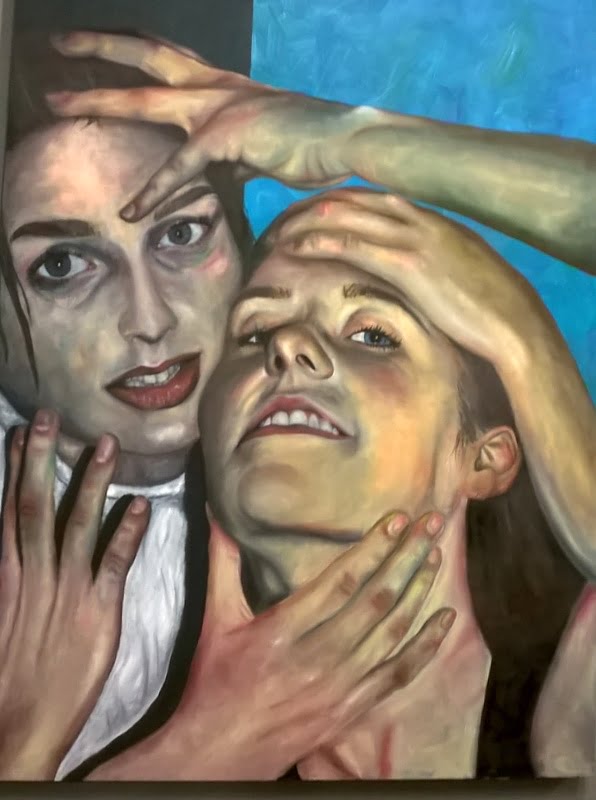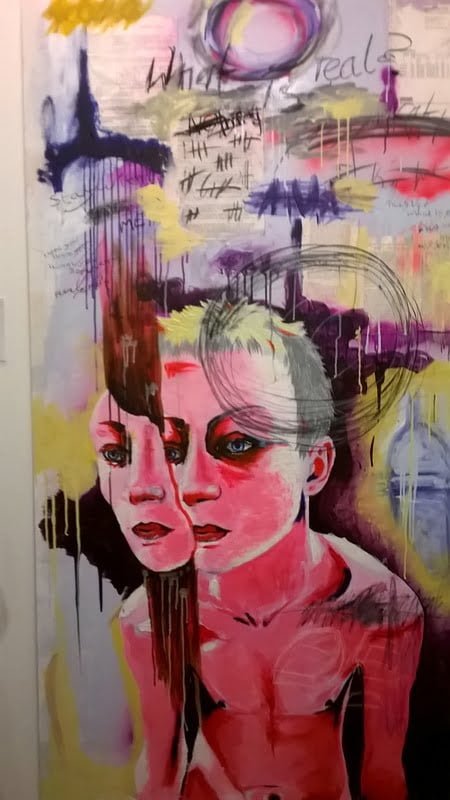 This final piece is not from the show but a work situated on the staircase of the property where the exhibition took place. The perspective is very unusual and makes me feel a little uncomfortable.