To the Mall Gallery, situated amazingly enough in The Mall,  in central London where they have frequent exhibitions including many by portraitists.  There were three exhibitions on when we came.  One was by The Wapping Group of Artists. It was entitled "London and its River". I saw many examples of the Thames at Richmond, my old stamping ground.  In the spring and autumn the tide comes above the tow path so cars get flooded their quite regularly.  They soon learn.
I had a lively chats with the two volunteers who were members of the group and commented that there were no lady painters.  They replied that they had been trying to attract them without success.  Evidently one woman has joined recently and they hope that one will attract more.  The group itself was founded in 1946 as a plein-air group of painters and now has a substantial history of painting outdoors in all weather conditions in London, along the River Thames and it's far reaches.  For some reason, the membership is limited to 25.  In case you're interested, the website is here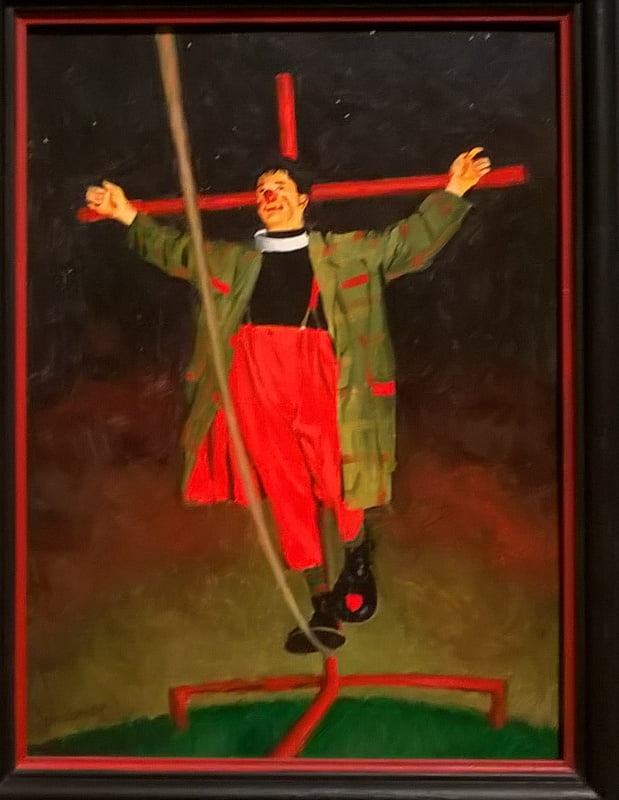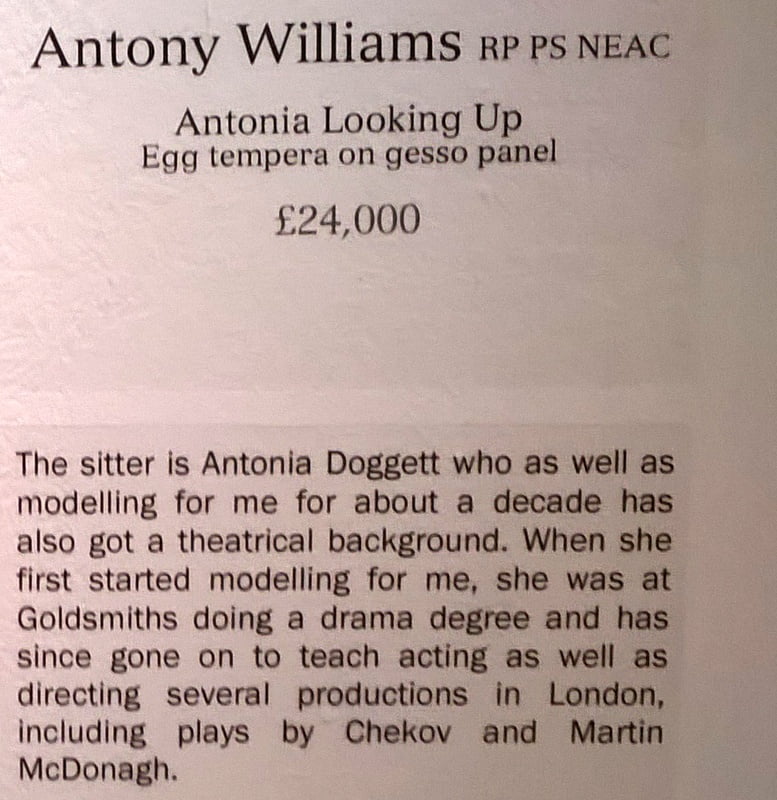 *****
And so to lunch with a friend, Andrew with his wife and whom I have known since the early 70s.  On the way we went through Charing Cross station and I was very entertained by a radical new type of seating where for once someone has put some imagination into.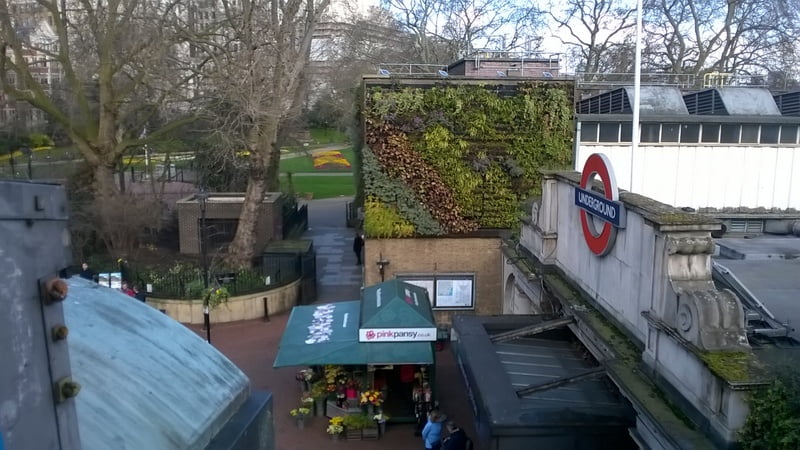 Our venue was at an ex-servicemen's club called the Union Jack Club just opposite Waterloo station.  The staff are noticeable for their politeness and accommodation of any type of person. We had a lovely three course meal with much jovial chat and teasing.  I like the fact that you can tease people if you know them very well because we both know it's just a game but a sign of liking and accepting the other person with all their foibles.
Next, off to Tate Modern which is to big to do justice to on these pages. If you do a search on this site for "Tate Modern" you will get the essence of my many visits.  We went to an Andy Warhol exhibition, among others.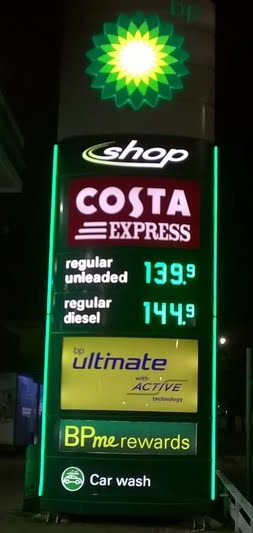 Off back 'home' . The hotel is adjacent to the most expensive petrol station in London (except for one in Park Lane).  They are £1.39.9 per litre. Other stations are from £1.21.  How they get away with it I shall never know.
And so to bed, more invigorated than I would have imagined. Out last night in a very comfortable bed. Better make the most of it.
I enquired if the waitress that I was going to tip would be on duty the next morning but was not told for 'security reasons'.