To Hartley's for a light lunch. Francoise had a salmon sandwich and I had a latte and a cheese cake.  Paul the owner is always a pleasure to meet and in spite of the incessant pressure he finds time to talk to his customers.
To our magically valley just north of Wells. Whereas a few months ago it was a wonder to walk in, now it was an impenetrable jungle of weeds. We then struggled a few hundred yards. Francoise was getting so many nettle stings that we decided to retrace our tracks.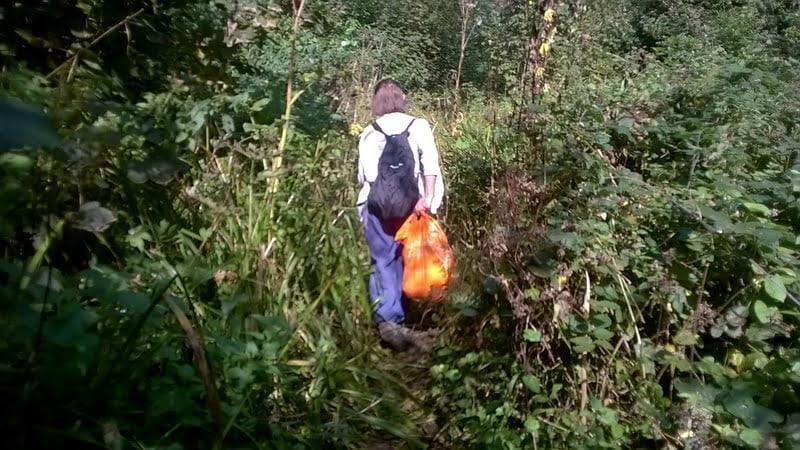 There is a wood to the south of the cathedral gardens. We had never been there so a chance to find some blackberries, elder berries and rose hips. Little luck with the first, no luck with the second and good luck with the third. Elder berries are to be found in August.   Blackberries – it depends on the position and the variety.