Oh dear when will this madness stop. We went to Wells on a whim, the weather being fairly good. A walk down the High Street confirmed our fears, that many shops that we had taken for granted would likely not open again. Do they get relief on their rent and rates?  I don't think so.  They are being squeezed from both ends. This included my favorite pub, one that served good quality drinks and cheap prices, and had a lovely garden where you could escape from the heat of summer.
We went to the Bishops Garden – well populated by people with no masks. Francoise met a man who was gardening, he used to work in the kitchen but has taken so much to garden work that he has resigned his jobs at the Cathedral and is going to re-train as a landscape gardener. Forced relocation you might say but in his case not much force was needed.
Here follow some pictures of this ever-changing environment.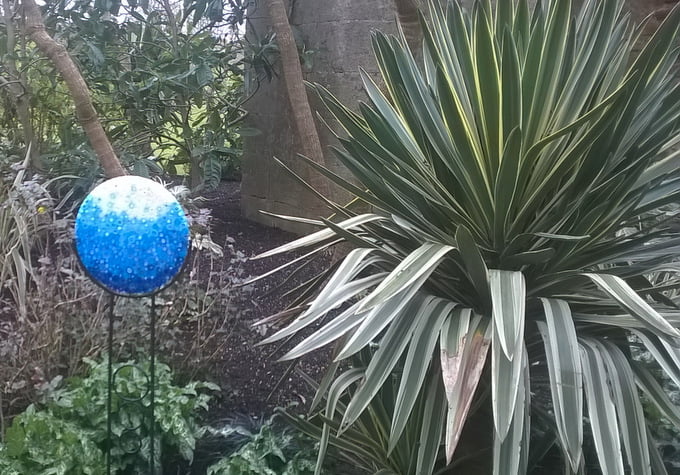 We then popped in to the Rocky Mountain Garden Centre. It was very strange how everyone wore a mask except us though most of them were outside. In the Wells gardens, virtually no one wore a face covering. We then went to collect some fish and chips from Hartleys Restaurant. I saw the sign below which further endeared me to them