Each year about 15 gardens are open to the public and unlike last year when nothing was open we had a field day going round and visiting people's wonderful gardens. We had four hours to do it, and that partly in rain showers but we managed to fill our time and getting lots of information along the way.
We start with Kilver Court Gardens BA4 5NF. This garden was first created in the last 19th Century by Ernest Jardine, the MP for East Somerset who was one of the many Victoria social reformers.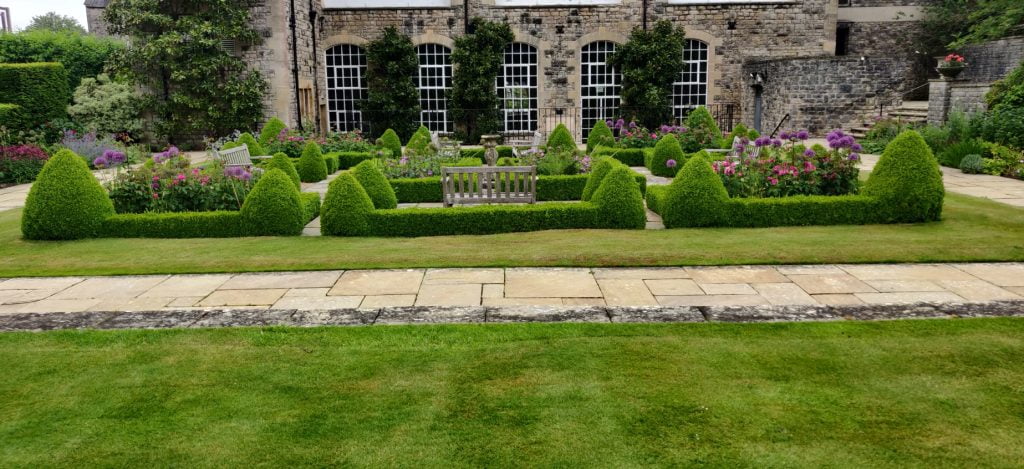 Our first private garden was a place called Park Walk where an affable couple showed us around their pocket-sized garden which seemed to me to be perfectly proportioned.
Next to a property in Carlton Road with a lady who had taken the trouble to label all her plants. In addition she recommend a natural cleaner which unlike manufactured washing  liquids did not leave her washing machine with black slime.  She said it could be used for a variety of purposes including leather cleaning.  She was a great enthusiast for herbs and plants as curative where allopathic medicines failed.  She recommended a video called Juliette of the herbs, a documentary by Juliette de Bairacli Levy. She also recommended a web channel Home is where our house is but maybe I wrote down the name wrongly because I cannot find it.
Next up were the local allotments. Rentals are between £20 and £30 per year – fairly nominal. Newcomers can have an area of 2m x 2m to start their commitment and see how they like it.
Next up -a property called Old Blowish House, situated in the old part of Shepton. The houses are probably over 200 y old. On our way we saw a bicycle in good condition but covered with weeds. We wondered about the history.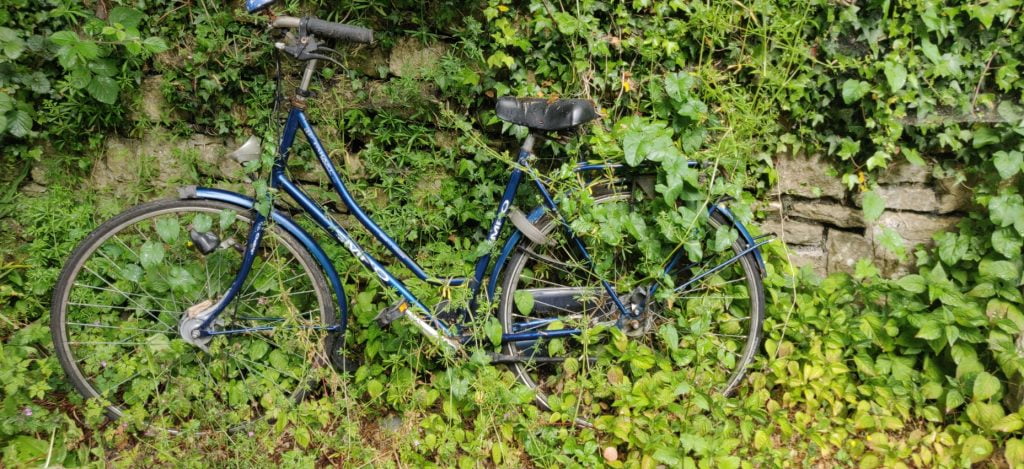 The House is on several levels and has ruins attached.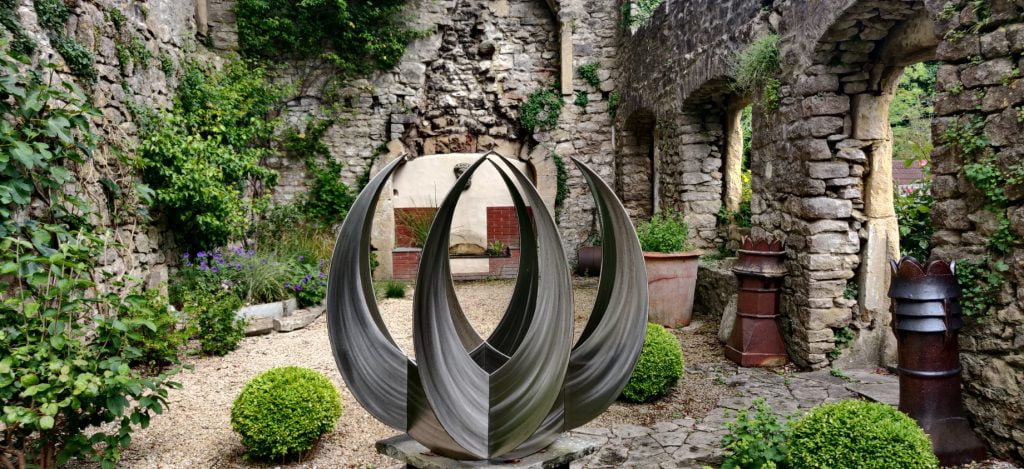 Finally to a B and B called Longbridge House, again on several levels. I would find the steps a bit much. Time was getting on and we only had four hours from start to finish to see 15 properties, so no chance of seeing them all.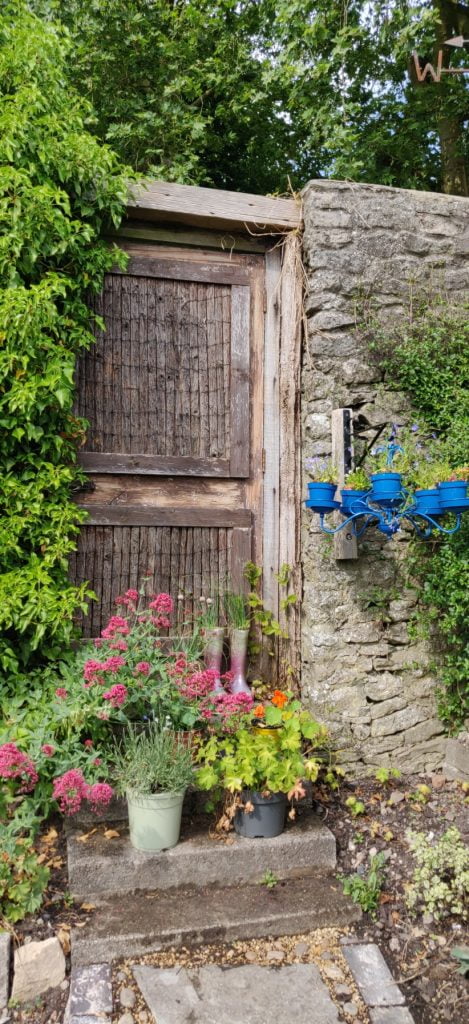 Thus ended a very stimulating afternoon. Some very decent people had given up their privacy and opened their gardens to a group of strangers.