Today there were no less than six local annual Village fairs. Since they all started at about the same time, 2pm, we had to choose which ones to attend. The three we chose are listed below. We went to Compton Dando, Chewton Mendip, and finally Paulton.
The demography of those who attend these occasions are very telling. It is clear that a number of professional people choose to live in village surroundings but within easy reach of business centers such as Bath and Bristol. We saw well turned out young and middle-aged men with their families, people we seldom see in the normal course of events. The first two of our events evidenced this loud and clear. This will be mainly a picture exposé of what we saw.
Compton Dando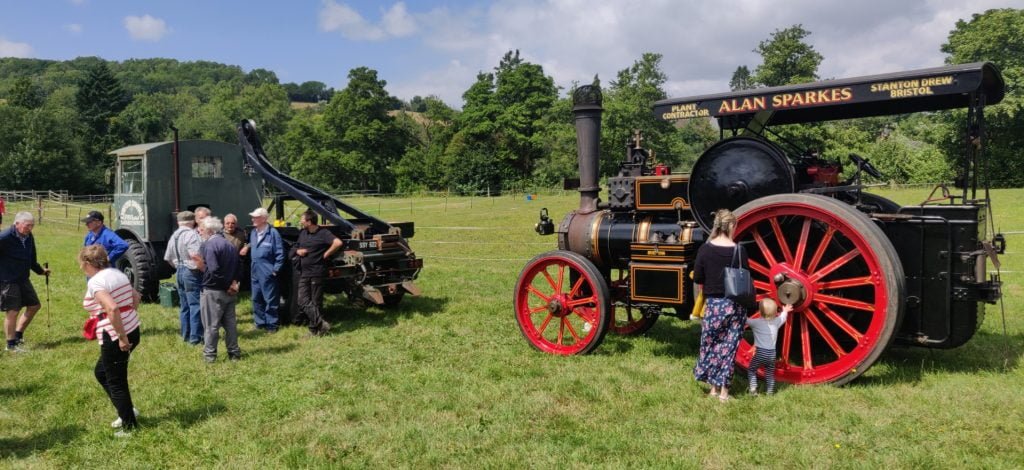 We were most impressed by the great display of homemade cakes available in the church hall. End slices were being served and we both had some chocolate cake accompanied by a hot drink. The other end of the room there were cakes for sale. I chose a lemon drizzle cake and when I asked how much it was I was told that I had to make an offer. The lady said it was more fun that way. I said I would normally expect to pay seven pounds which she accepted and we also bought a bag of local cherries for £2.50
Chewton Mendip
I have seen some goats in my time but this one on the right was large and un-goat like. The smaller one had a pannier with carrots and onions on.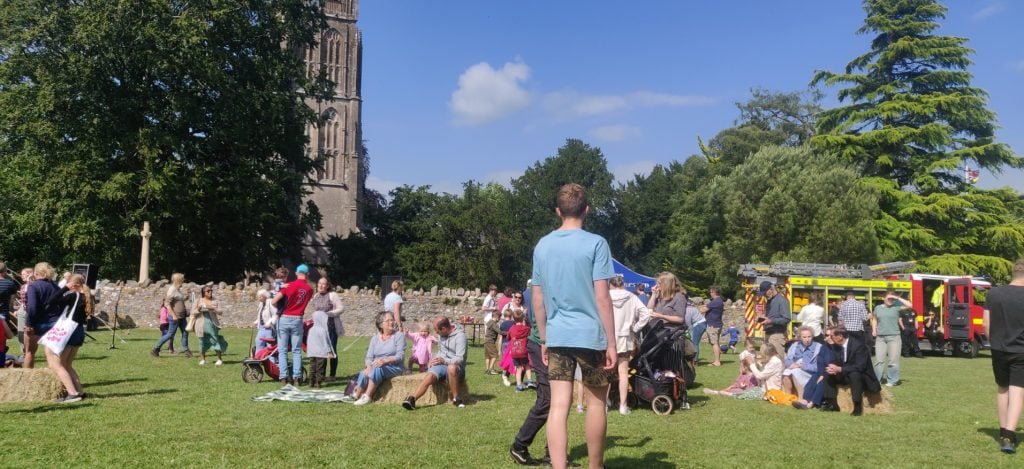 This delightful pensioner had some lovingly curated cuttings with times passed e.h. the area during world war One
As I said above these are not country folk but professional people who choose to live outside big cities and choose to home school their children or have then close at hand in a primary school.
The atmosphere was light and happy. 'People who had nothing to prove' comes to mind.
Paulton
A family affair en masse. Almost too many people. Pop music blared out from local bands. Definitely a lowering of vibe. It was almost tangible.
We left after about 20 minutes. To home, a simple supper. Francoise to the allotment to collect some rhubarb.  We watched TV where a teacher at a Christian school was sacked for saying that a marriage was primarily between a man and a women. Some people were upset and offended although this was a 'safe place' staff training meeting.
After writing this diary I am keen to watch a video about the Second Coming of Jesus and about Enki vs Enlil. We all have a glorious mixture of DNA in us, the good and the bad. Still, a coin has two sides.