No less than 44 gardens to visit over a period of three days. For some reason we did not prioritize the visiting due mainly to the weather but we made up for it today Sunday. I can only give you a fraction of the amazing and original gardens that we visited with the added privilege of meeting the proud owners.
Who needs a book on garden development when you can see it all before your very eyes?
I show the images in no particular order, and have annotated then with comments from me,  an aspiring gardener and allotment holder.

This was a generous clump of courgette which had been given its own space i.e. A 1 meter by 1 meter raised bed at it certainly did  it justice.
There are some very arty people particularly female and this was a studio where the artistic flare could be expressed to the full
Many Gardens are created out of Wasteland and this was one such example. They made extensive use of raised beds, the materials of which were taken from skips during the lockdown period. This is an outdoor area used for relaxation and sitting around which as I told them as a combination of flexibility, informality and functional. I was offered some very nice rhubarb cake and a coffee.. The garden was so healing that I felt that whoever needed a therapist should just come here and sit down.
Very interesting and delightful example of a garden that had every feature in it. What was ideal for relaxation and I love the slate used in the central area. If it had been grass the effect would have been totally different. The lady owner of the house said she found blessings in it especially after the death of a close relative of hers which she had difficulty in coming to terms with. She said that sometimes she goes into a panic mode when her comfort zones are exceeded. I said to her, do not resists this, it is part of your natural condition and part of the recovery process. Emotions are nothing to be ashamed of. Better out than in.
This was part of a lovely and extensive garden divided into two parts. The further part had been sublet to someone else and had three areas of three meter by three meter raised beds that were given to various people as miniature Gardens. At the end was a number of beehives also cultivated by a friend..
This is Francoise sitting on high being mistress of All That She surveys. We had some lovely chats with a friend of the owner who used to work with a union when he was in business. He would not tolerate any bad language and walked out of the meeting once when people were swearing too much. He learnt the lesson about not swearing from his father. When he swore on the one occasions, his Father smacked him around the head and was told that' you can only do that if you hear me do it'. Such is the effect or lessons learned when you are young.
I bought some honey from them £5 for a pot was very good value. It seems it never 'goes off'.
I saw this in a front garden believe it or not, a small raised bed containing lettuces. People normally plant such things in the back garden but this was an exception for some reason.
This was a new entry, the Broadway Community Garden in Oakfield Road, Frome. This is a sanctuary for humans and wildlife that was recently saved for the community by Frome town council. It is now being looked after by a community group who are really keen for more people to get involved and contribute their ideas and energy to the future of the garden.
This is a lovely area for sitting around the fire of an evening. The whole area was children friendly which I found most encouraging. Habits are set when we are young
About 1000l of water is stored here. In the absence of mains water supply this is obviously a major consideration.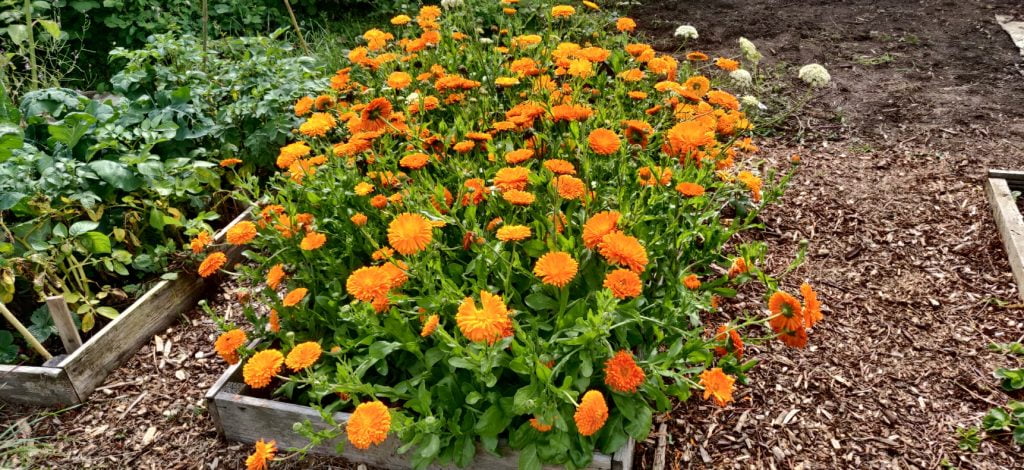 A profusion of flowers.
Our last port of call was to Linda and Brian who had been trying for the last three years – and in my view succeeding – 'to develop a relaxing and colorful garden that is also insect friendly all the year round'. I was very impressed by the proportionality of the garden and the quality of the turf. The links to width ratio was 3 to 2 which I found strangely comforting for some reason.
I found that Brian communicated the features of his garden and their development with considerable enthusiasm and as we were the 130 fourth visitor that day I thought he did very well. He is very community minded and he strongly believes in good quality connections with the neighbours. He told me that he was to have had a barbecue the night before but was put off by the weather or more particularly the wind forecast.
I entirely shared his feelings about life in general  including people needing to be on time for meetings and wished him all the best.
Overall I learned
# how creative can be the mixture of flowers and vegetables, so called 'companion planting'.
# I saw how a series of small raised beds could mitigate the effect of having a garden on a slope,
# I saw how the creative use of slate, and tree bark could be much more interesting than the traditional grass areas and finally
# I saw how pumped running water can produce a soothing effect to the ears as well as the eyes.
To everyone I say that if you are not aware of the annual open gardens or secret gardens in your area then it is always a good idea to make a note in your diary when you hear about it. The people who open their gardens are by definition very nice people who are glad to share and they will give you lots of hints and tips should you require them.
We've got back in time to watch the last two sets of the tennis final and I thought Djokovic was very noble in his acknowledgement of the Spanish Carlos Alcaraz on who was the winner.
A sunny evening again with torrential showers and a rainbow. That is some consolation.
Tomorrow – hedge cutting