The museum was founded in 1961 to showcase American declarative arts and to dispel stereotypes of American culture. It houses the finest examples of American decorative arts, quilts and folk art, and Dallas Pratt's collection dash one of the greatest collections of Renaissance maps in the world'  Dallas Pratt, the owner at the time,  already had a home at Freshford Manor near Bath which he had made as a base for his antique exporting business. They wished to expand but could not find a suitable city centre base for their Museum in Bath itself so in 1958 Cleverton Manor was put up for sale and they responded. The rest as they say is history.
We arrived about 11 am, used the free parking facility and bought a combined ticket to the house, the Lego exhibition and the gardens for £10.50 which was a reduction as the holder of a local Discovery Card gets  a reduction of 25% on normal adult admission.
This will be a largely pictorial walk around the place. There were many lively school children because it was still school  holidays. I did my usual madcap talking to anything that moves.
 I talked to a man sitting down in the terrace which by the way commands a very fine view over the valley. I said something daft like 'you can be lord of all you survey'. He brightened up considerably and said that he used to live here but now lives in Chippenham and has come back to remind himself in a nostalgic way of what it was like to live locally.
My second outrageous conversation was with two ladies who were really earnestly talking to each other and I said they had made my day because it was clear that although I could not hear their conversation it was very personal and heart to heart, I said how nice it was not to see a mobile phone. They joked that 'we are too old for that sort of thing'.
I like to make a little bit of difference to a lot of people whenever I go out.
As for the staff  it is clear that each person has their own job and no one knows anything about what goes on. I am fairly certain that they have no staff meetings.  This reminds me of the American 'need to know' management style.  The person at the entrance gate did not know anything about the apparently permanent open window in the cafe. When I wanted to make a comment about the food, the same person said that I should write in by responding to a survey and then notice will be taken. In other words if she says anything no one will be interested. Bad.
This implies that they have no power to influence anybody and they should just do their jobs.  It is interesting how you can back-engineer  the design of the management from the behavior of the staff.
The so-called highly recommended cafe consisted of salad, quiche, cakes, coffee etc, ice cream, and one main dish.  The dish was pasta with cheese,  with green salad on the side.  I cannot describe it as exciting but it certainly filled us up.    The children entertained us with running around the restaurant.  A standard slice of cake, 'cake of the day', was £4.50 which I found a little bit excessive but the excellent  latte was £2.90 which was better.  I did have a word at the entrance saying that one hot choice for lunch was not enough. They replied that they had a hot dog alternative and I said that does not count as a main course meal. I guess they do not have a chef and that nearly all the food was imported.
Apart from that,  we enjoyed ourselves in the  LEGO exhibition,  and the quality of the historical side of the exhibition in the main building is extraordinarily good. Those interested in quilts should definitely visit.
The gardens have been very well developed and landscaped and it is a joy to walk around.  See the images below.  I believe this is the only American cultural museum outside the USA. It is well run and well-maintained and I am told that Americans are quite generous in their donations for the upkeep of this place.
Anyway I will now shut up and let you see some of the imagery which I hope will tempt you to pay a visit. The museum is open every day except Monday but open on bank holiday Mondays. The opening times are 10 am to 4 pm.  First, LEGO land.  My question is 'what CANNOT be recreated in LEGO bricks?  Here are a few examples and, yes, they are all made of LEGO.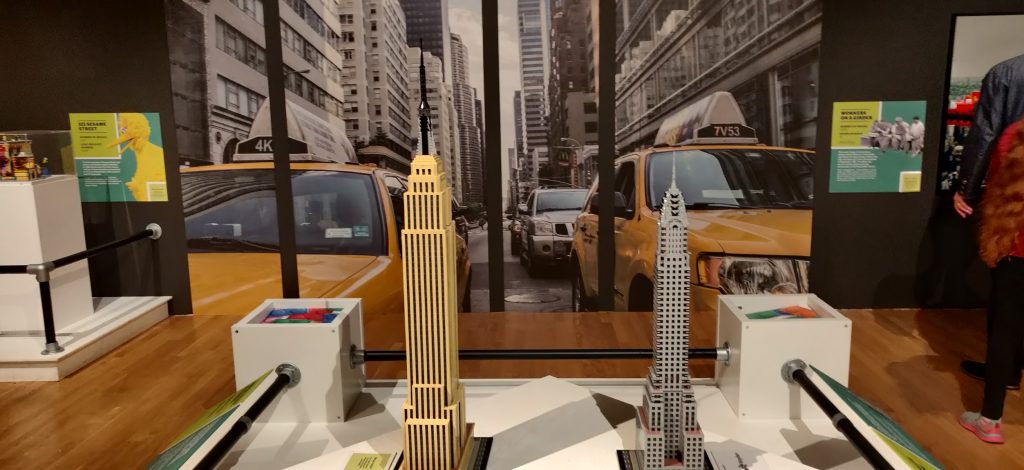 There was a side room where children could make LEGO models to their Hearts content. I think it is excellent for children's creativity and in itself worth the entrance price. There is a special price for families.
I'm sure this establishment is not normally populated by so many children but it is after all holiday week and it is a great place to take the family. I noticed one or two grandmothers 'doing their duty' and loving it. The children were very well behaved so I guess they go to private schools. The comportment and dress of the parents did show some social and economic standing which should not be trifled with.
When you arrive you are given a very helpful package of a map, a description of the history of the house and an invitation to become a member should you so wish. There is a smiling lady that takes care of you at reception and assistant ready to show you round.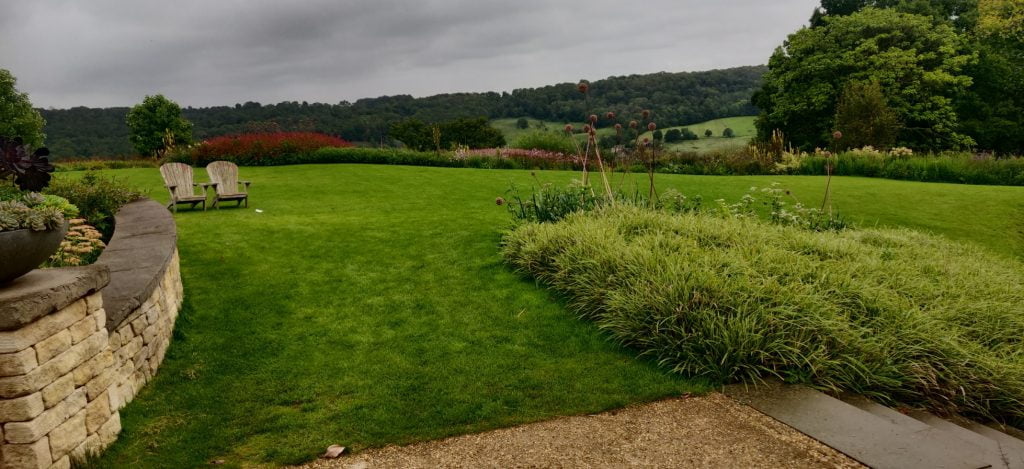 We then visited the main building wherein the historical artifacts are to be seen.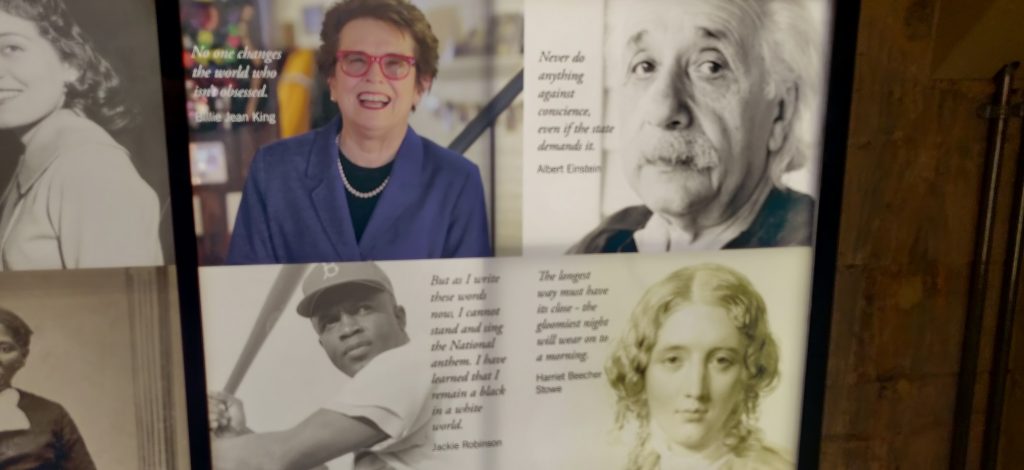 There are many more amazing scenes of 17th century and 18th century America but I hope I've encourage you to consider visiting. It is best done by car but can be done by the local bus, D2, from the center of Bath. For first time as I recommend a minimum time of three hours including time for a meal and perhaps a coffee but do pick a sunny day.