[tta_listen_btn]
Timsbury Monthly Village Market
We didn't have much in our diary for today but saw that the local village of Timsbury was holding a  market between the rather strange hours of 9.30 and 11 30 in the morning.   Since we had not been before we thought we would check it out.
The event was much smaller than we expected with six or seven stalls selling bread, decorative flowers, honey,  meats of various types, lovingly grown vegetables, and someone selling Weleda biodynamic products and also giving a free hand massage.  There was a bijou coffee van and a setup with tables and chairs and everyone seemed chatty and  contented enough.  We arrived about 10 am when there were a couple of dozen people there, fewer than I would expect.  I am normally geared to bigger events but actually I am glad we went.
Francoise  did question whether this was the first one as we had not heard of it before but evidently it been going on all summer and this was the last one of the year.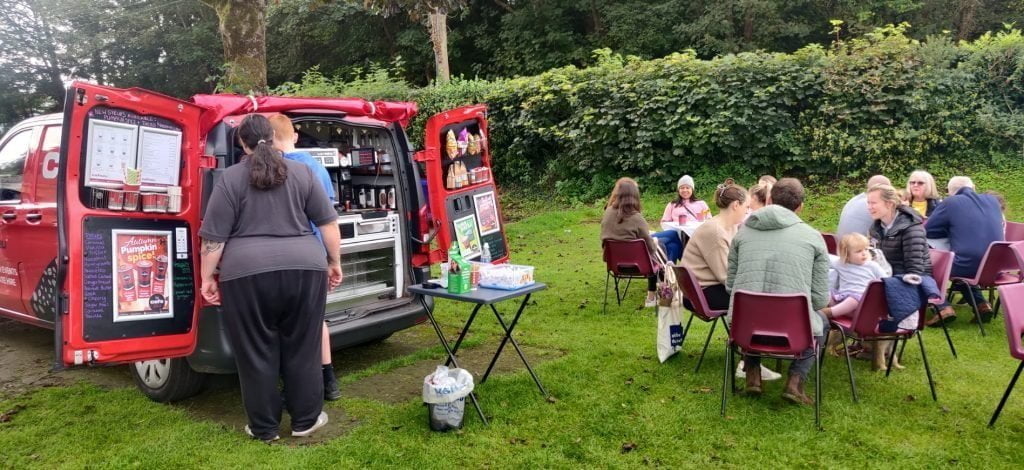 The times they are a-changin'.
We are used to seeing shops and establishment closing but we were particularly sorry to see that Connie's Tea Room, the only decent place to have a coffee in Timsbury itself, had closed. We knew this because there were ' to let' signs out side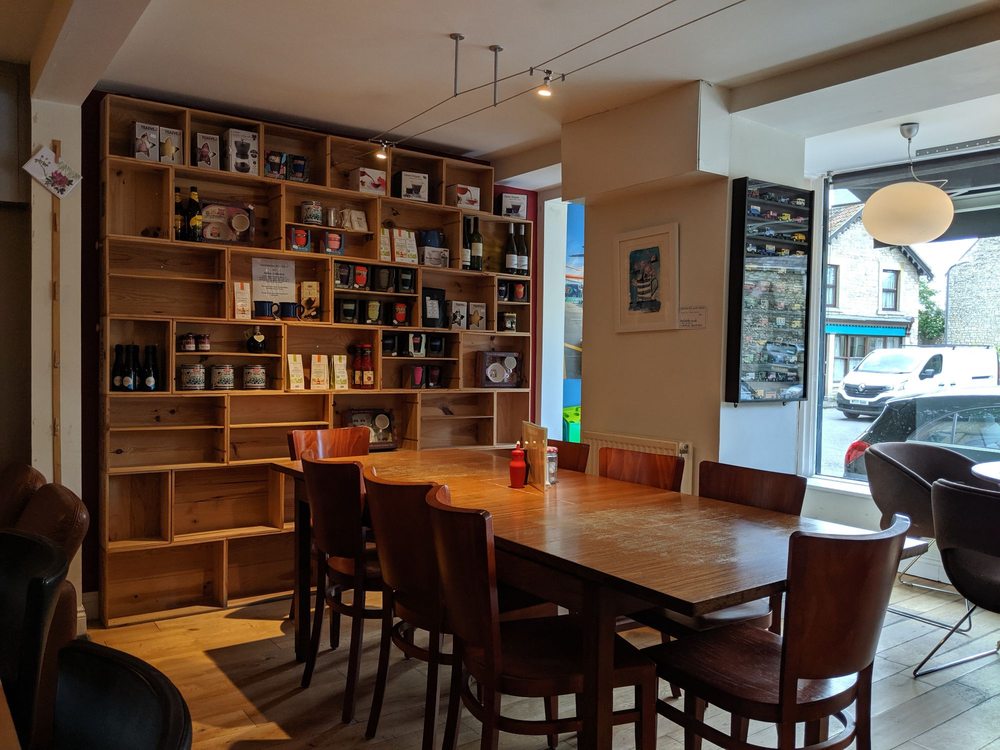 Who knows why? When I passed, they were always people in there enjoying themselves and having meals and they did a pretty good job with two or three staff. Maybe their lease had been terminated, maybe they couldn't cover the increase costs, maybe the owner had decided to retire and no one wanted to take their place.
This is one more nail in the coffin of this delightful little village.  The community spirit is good and the Hall above has many activities throughout the week. I hope the pub in the centre will stay. There is a chain supermarket that I doubt very much will close as it seems to be doing good business
Use of language
This was sparked off by hearing a man at the show discussing the meaning of the term  a little bit.
'A little bit'.   A curious little phrase maybe born out of politeness and the desire not to stand out from the crowd. Consider the following uses
A little bit much
this is about pressing people's buttons and taking them outside their comfort zone
A little bit too far
….to walk. This is outside our capability
He is going a bit too far 
– his use of language is inappropriate. We could leave out the 'bit' in this case
A little bit on the side
a sexual relationship with someone who is not married to you, or the person you have the relationship with: We've thought for a while that he was having a bit on the side.
———
A little bit and a bit are common idiomatic phrases in English meaning "a small amount." Directory Editor Neil Serven helps explain this idiom: This phrase may sound redundant because the word 'bit' on its own can mean "piece" (as in "a bit of news"), so "a little bit" is often preferred to reinforce the idea of smallness.
What is a 'bit'
It should be more accurately stated in most cases as a part or a piece
Just wait a bit – a little while, but a subtle way of saying 'not bound in time'
as in 'see you in a bit' i.e. when we next meet.
I am in a bit of a hurry
This can mean that I have not organized my day, or I have lost control of my circumstances.
In computer jargon, a bit is a 0 or a 1. Eight of them make a byte.
He is a bit rude, a bit cheeky = rather ***  but not over the top
A strange leaflet comes through the door
To which I wrote
Hello,
I got a very nice leaflet through my door today about offering shopping etc.
The big omission, unfortunately, is that you do not say who you are, your background, where you live, what your history is, whether a company or an individual and no website.   I don't think you're going to get much of a response for these reasons although the idea is good in itself.
It's always better to test any leaflet with people who don't know you to get their reaction and you might have saved yourself a lot of time and frustration.
People are not very trusting these days, that is the problem. I'm sure your motives are of the best.
Brian
Visit to our local community allotments
It takes a couple of years or so to lick something into shape. This area of field was donated by the owner on the grounds that it was used for communal purposes. People responded and the area is growing slowly but surely. Well done people, a step in the right direction.