Sooner or later, the rubber or other synthetic material which stops the water getting out of your pond will spring a leak. It could be due to a root of a plant trying to get through, some unfortunate person with hard shoes waiting in the pool, or just sheer old age.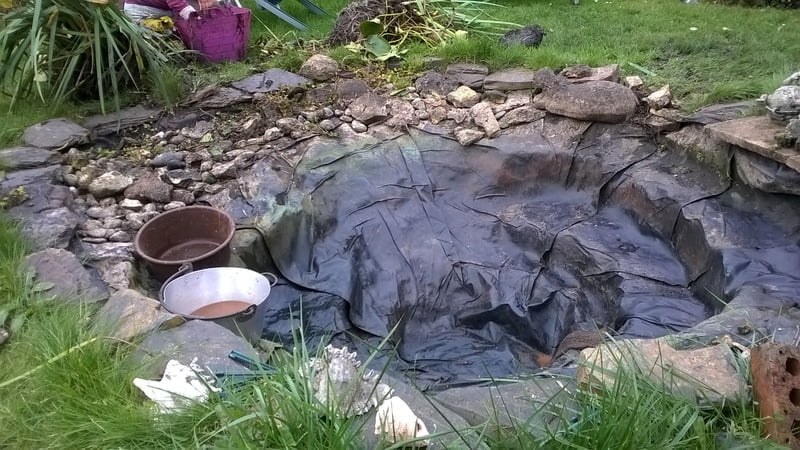 I'm so determined to find the leak but I don't really want to accept the fact it will be cheaper to start again and get a new liner. I emptied out the water and found a crack but I didn't see another adjacent crack along a fold in the liner. Putting in a new layer of liner on the old layer doesn't work because the water will find it's way out somehow. We have put the seven goldfish into a holding tank while we decide what to do. It is amazing the number of types of creatures that live in, near, or under water including several frogs who like minding their own business in the crevasses.
I'm going to have to buy some new material, hang the expense and do it anyway.