So, we leave the Methodist centre (see previous entry). There is a nice reward here. If you give your name and e-mail to be kept in touch, you can return as many times as you want within a year. For £6 (£5) entry that is not too bad, as we English say in our understated way.
Bristol is a place that you can never tire of, if even remotely interested in architecture or quirky creativity. See my numerous previous entries by typing in 'Bristol' in the search box on the top right of this page.
And now to 'hugs in my life', part 2. We sat in the central area see image. Next to us was a young lady of Swedish origin if I got my accents right. She was about 22 and was talking to a slim young student type and asking him, of all things, if he wanted some lipstick (as you do).

Across the way, some school boys were kicking a foot ball across an area of water in front of the building (The Science Museum). Inevitably the ball landed in the water. The boys tried to fish it out using long objects, but unsuccessfully. The girl joked ' just get your shoes and socks off and get it. It's only water. I disappeared to try and find a long plank of wood but meanwhile she had done just that, walked over and rescued the ball.
Anyway, me being me, we chatted about the English and how backward they are in some ways, the fear of being thought stupid etc. I said 'the ball is in the water so you just get it out'. There is no ethics here. No one to blame. No harm done. She laughed and as I turned to leave to see the movie she said 'have a good rest of your day'. I said, 'now you have a good afternoon, evening, week, year, lifetime'. For some reason she found this very funny and she said 'I am going to give you a hug' which she did, then she hugged  Francoise. The young man saw this and said 'I want some of this' so bless him this young man came and gave someone who was old enough to be his grandfather a lovely hug, and repeated it to Francoise. So sweet and I was so touched.   Off to the Watershed, quality cinema among the Odeons of this world (no disrespect).
This establishment is a really cool place. Adjacent is a social area bar etc where people can have small meetings apart from the usual bar, coffee etc.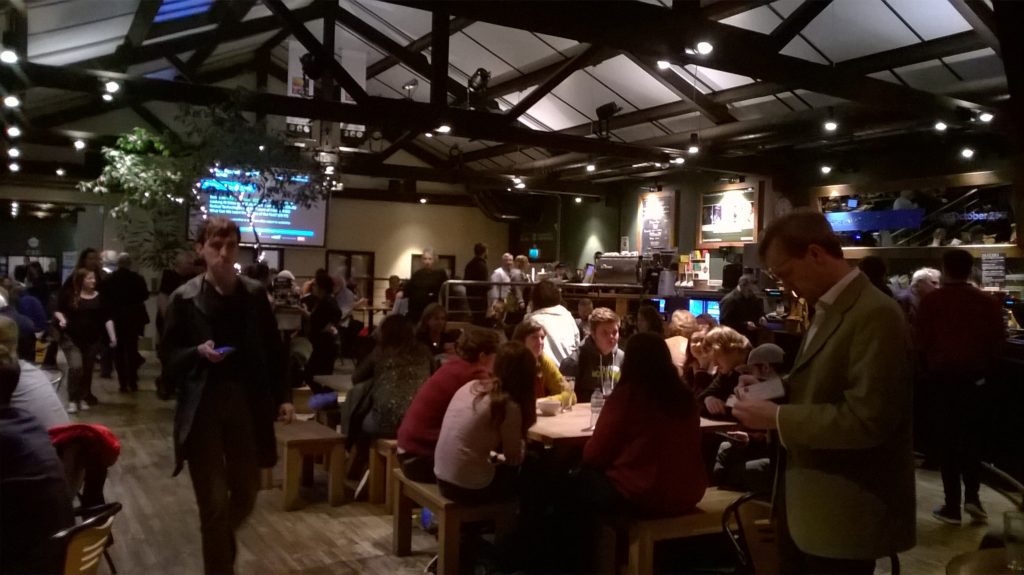 We were the first in the cinema and enjoyed the social service announcements scrolled on the screen.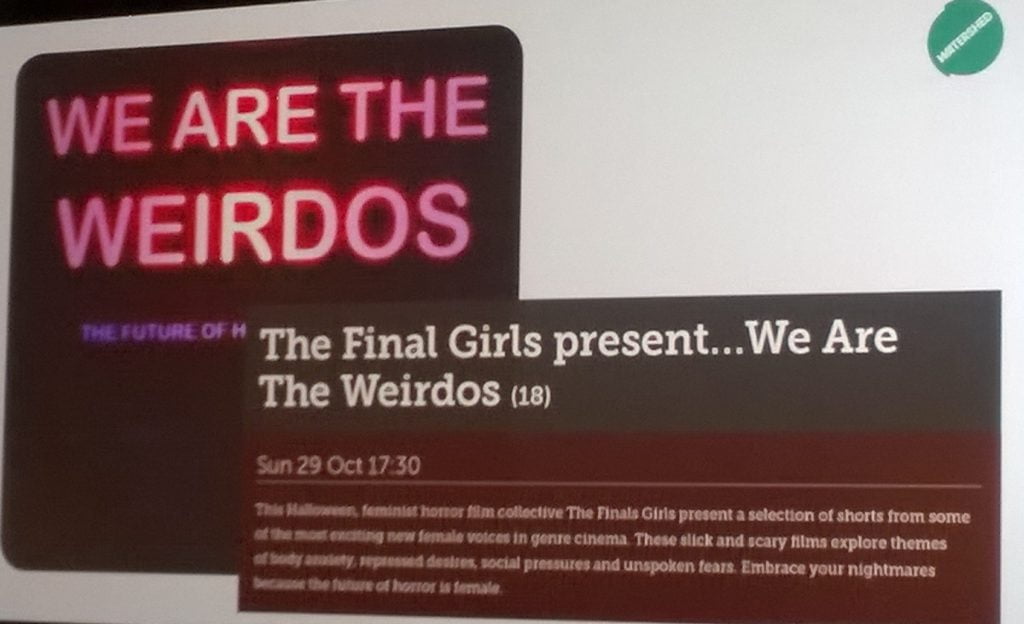 The cinema soon filled up to about 90% capacity. Blessed be we did not have crisp and popcorn eaters. The patrons respected the movie and sat in silence all through. This exquisitely crafted film was the result of 120 artists hand drawing or painting 62,500 pictures which were put together like cartoons in the old days. If I could give this film 11 out of 10 then I would. So sensitive and just plain beautiful (mixed metaphors there). A great end to the day.
Off to stroll through the entertainment area to the bus station. We entered to the sound of a tinkling piano. One of these 'play me' ideas. very good. We talked to the man after he finished. He is a part time teacher and loves to play to others whenever he can. Three of us spontaneously came forward and thanked him. He has a broad smile or a face that always smiles.
Sitting on the top deck of the  bus to Street. A drunk female comes up the stairs, bum half hanging out with a tall chap slobbering over her, voice too loud. We move forward out of the way. Ride through the dark countryside. Fog. Autumn is here.