Whilst Francoise was chatting with her friend, I took a walk down to Camden high Street for my first look around. I noticed a Salvation Army building on the left-hand side and popped in to have a chat. A new couple, the captain and his wife had moved in last September and were experimenting with various formats of looking after homeless people. Evidently, a businessman had offered to fund the expenses of a second night for homeless people, food etc so they took this as a sign from God that they were going in the right direction.
The Captain invited me to come and have lunch which happened to be the following day and I said I would surely come ( see my entry to this effect)
I also found a coffee bar/shop which I was immediately attracted to. I do like a bargain and I do like friendliness.
Funeral days have a special quality depending on your spiritual belief or lack of it. I enjoy the fact that the deceased is probably enjoying themselves, free of the burdens of a physical body watching from on high or wherever they are. I have done quite a lot of work with people who have passed away and energetically they are basically in the same state as when they were living. Stubborn people remain stubborn, selfish people remain selfish. It's just that when you so-called die you can see more clearly the results of your thoughts, words and actions. Death solves nothing and I'm reminded of the hymn 'live every day as if thy last'.
We arrived in good time and I wandered around as I normally do. There is a great preponderance of Jews, and people of many ethnic origins.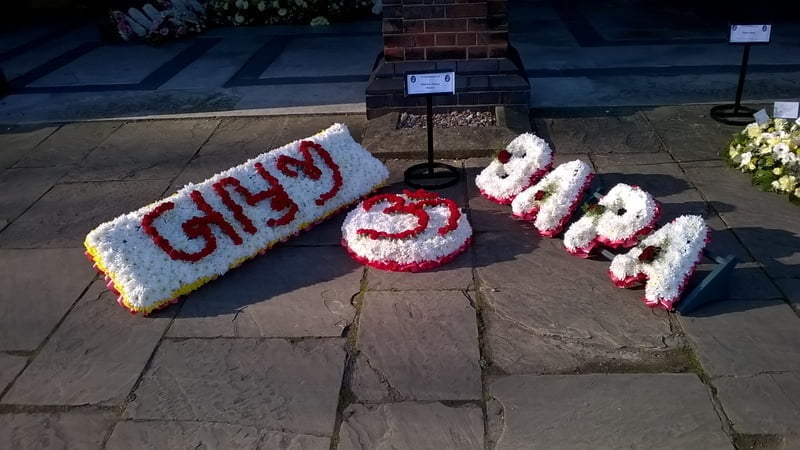 Always a slightly awkward meeting especially when you meet someone you have heard about but have not met for absolutely years. I think everyone understands this and just hangs around until the time comes to be ushered in to the chapel.
I could almost say that the cemetery ( is is half of it) is too big to photograph certainly from ground level. It is about four football pitches big if that means anything and chock-a-block full.
We went for a green service with a wicker casket. About 40 people or maybe 15 turned up. I joked with one of the other mourners about the number of people I thought would attend my funeral. there was no religious element, prayers etc but a series of statements as to what the deceased meant to the people, memories etc. Due to the number of people and the popularity of the cemetery, one of the largest in North London, timekeeping is exact and everyone gets half an hour. The ashes will be scattered at some place to be determined.
I went for a walk to clear my head and had a look at the prices in some local estate agents.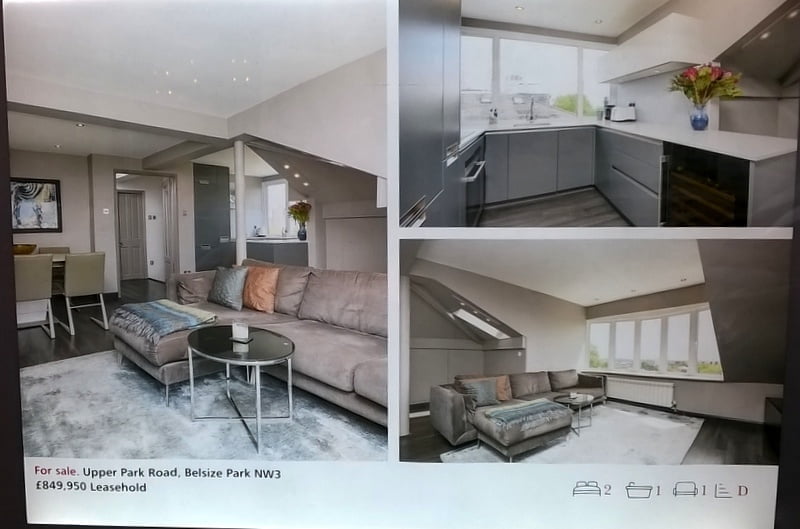 After the service, we all trooped off to a pub opposite where Mike lived. We were due to occupy the reserved room at five o'clock, food served from 6 PM but we were early so many people refreshed themselves in the bar. Mike, the deceased, had many friends who were to put it mildly not part of normal mainstream society and one or two people wandered around like lost souls but since they were friends they were accepted along with their behaviour. London is a very cosmopolitan place anyway so all types of people exist with for the most part good humour .   Having said that, I do not understand the spate of stabbings of young people except that it has become a rite of passage for some of the gangs that exist in North London.
I think the bill for food and wine was about £1000. The food was not imaginative and when there was no colour of fresh vegetables although if I recall there was a carrot dip. We had the privilege of a band, one of whose members was a friend of Mike, so we got for free but I left about nine o'clock. I have a certain appetite for human contact but there comes a point at which I want to be on my own. Overall, I feel I did fairly well and certainly had one or two good conversations.