There is something about wind that always excites me. Man vs. nature and all that – so off  to fill up with petrol (gas) and off we go into the unknown.
These images are not in chronological order.
A late lunch at Papas, reputed to serve the best fish and chips in the area. Evidently the owner also runs a fishing boat, so all is fresh as can be. I found the batter thin and crisp, the fish cooked to perfection and a very nice cup of tea and a brown roll which comprised the senior citizens special at £9.95. The chips were fresh, between crisp and soggy as I like them, and I finished the whole plate with gusto.
Free sandblasting of your legs, face, and anything else that is exposed in a 30 miles an hour wind on a Sand Beach.
The Grand Pier is basically one huge amusement arcade. It was doing good business. What better conditions than a rainy Saturday in holiday season? Below a four-minute video and more views on the pier.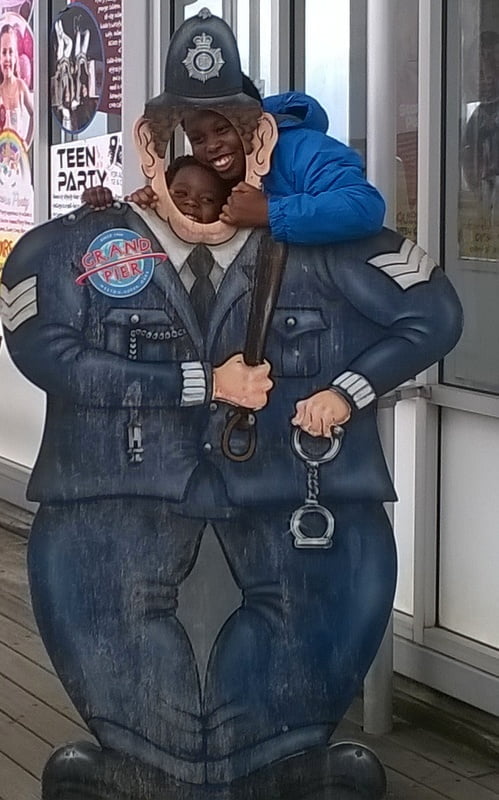 The tide is rising. The birds are waiting for the next meal standing directly into the wind.
Below, some examples from the Weston flower and vegetable Show which was held at the Winter Gardens.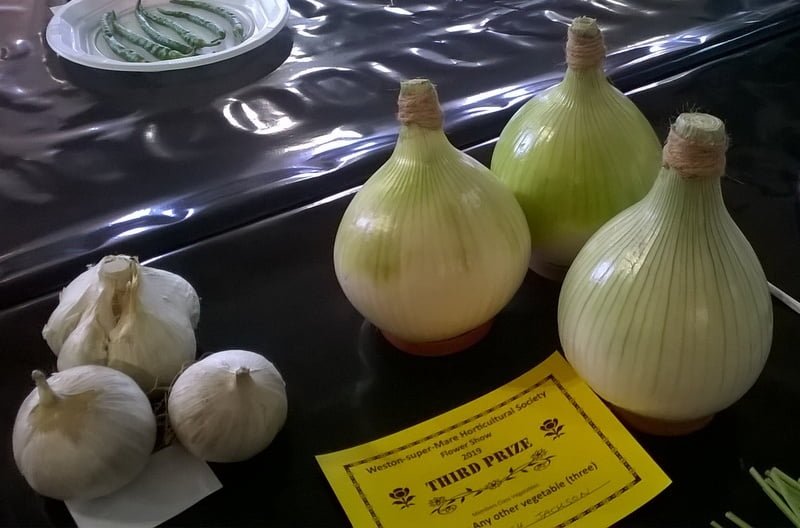 Created by a group of school children aged 11
To Weston Museum. An amazing exhibition of 'microsculpture'. many close-up photographs by Levon Biss taken at distances as small as 10µ to capture every detail  of the body of an insect. The exhibition was created through a collaboration between the Oxford University Museum of Natural History and the British portrait photographer. See the video for high fidelity views.
This does not do justice to the detail.
To the rest of the museum, just one or two glimpses.
Notable people of the 17th and 18th-century. Below – people who help in the running of the town. In this day and age.
This is a truly lovely museum  A very high quality exhibition very well curated. There is a modest coffee bar where you can get tea and cakes. NB The microscopic exhibit is on until 15 September 2019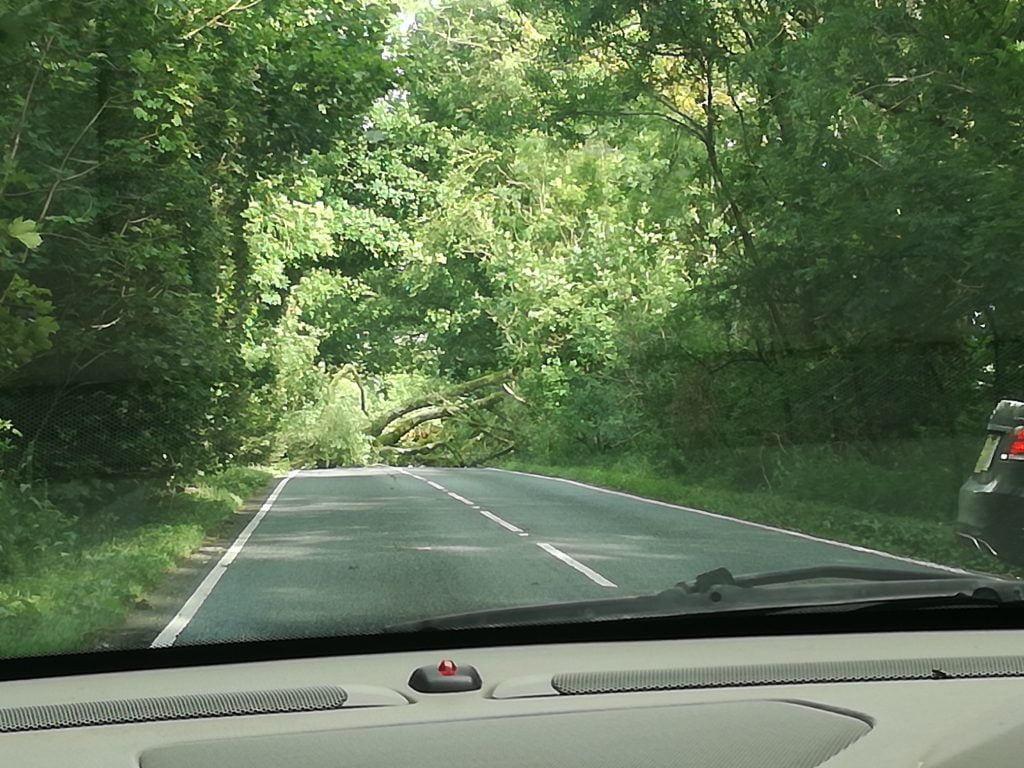 We were on our way home when just before we arrived on scene a large tree fell across the main road. Everyone was turning their car round. Had I been on my own, I would have called the police and given an exact location and been a temporary Director of traffic.
I could show you many more pictures but I think that's enough to give you an idea of what turned out to be a very nice day.