We rose at 8:30 AM, had a shower, and went to breakfast. Our effervescent Irish friend James was in the breakfast room , about to go off to the hospital for a check on his broken ankle. We found him forever positive and enthusiastic about life. There were three other people people from the Middle East also having breakfast. They ate almost furtively and whispered to each other. They avoided the ham that was offered and stuck to cheese, bread and jam. The impression they gave was that they had been recently traumatised.
We left the hotel about 10 AM after promising George, the owner, that when we return we would ask for room four as according to him this is the best one for value. We shall be dealing direct with him in future to avoid the charges of the booking company.  Back to Tate Britain again. I bought a paper by George Orwell entitled "politics and the English language".
I mildly complained to the membership lady that the conditions at the Modigliani exhibition in Tate modern were so uncomfortable because of the crowds that you could hardly contemplate the work. That caused me to wonder about the whole value of paying £20 to see something which to be quite frank with you I didn't really enjoy. The artist has a certain style which is easily recognisable. I reckon if you want to know more, the best idea is to buy an exploratory volume and study it at your leisure. I suppose there is a certain excitement in seeing the originals but with modern reproduction quality these days, there's not so much point.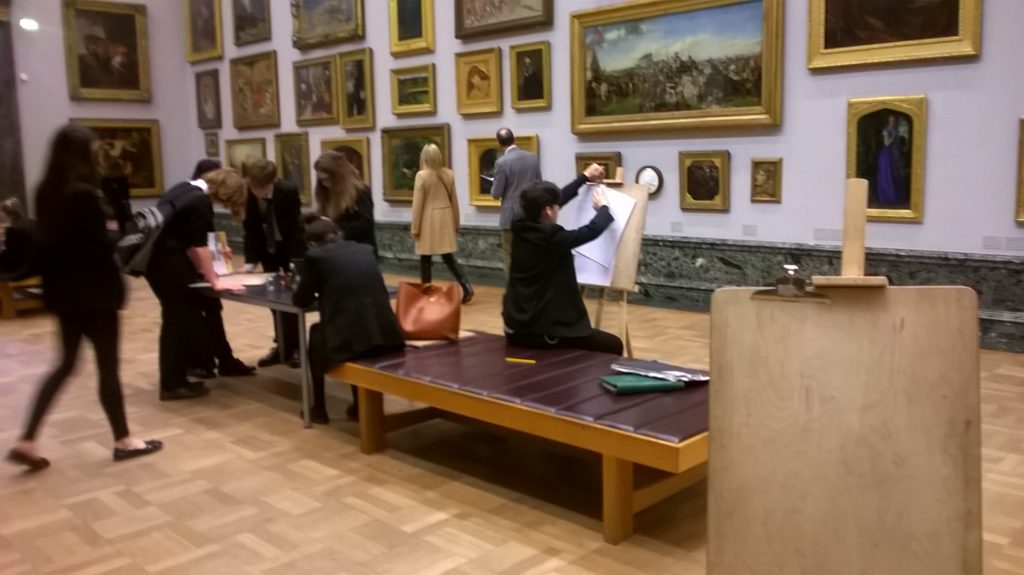 I was very pleased to see that people are being encouraged by means of easels left around to have a go at painting and drawing. I saw a mother with her young daughter and her father with his young son who can't have been more than 18 months. Parties of schoolchildren were also earnestly engaged.
This is a work by Augustus Leopold Egg, 1816 to 1883 and shows a husband holding a note from someone telling him about the infidelity of his wife whilst his children look on innocently. There are many symbols in the picture including the tower of cards that's about to collapse.
It is called "Christ in the House of his Parents (the carpenter's shop). I find this work helps me get the whole religious thing in proportion when you see how modest and unpretentious Jesus' upbringing was.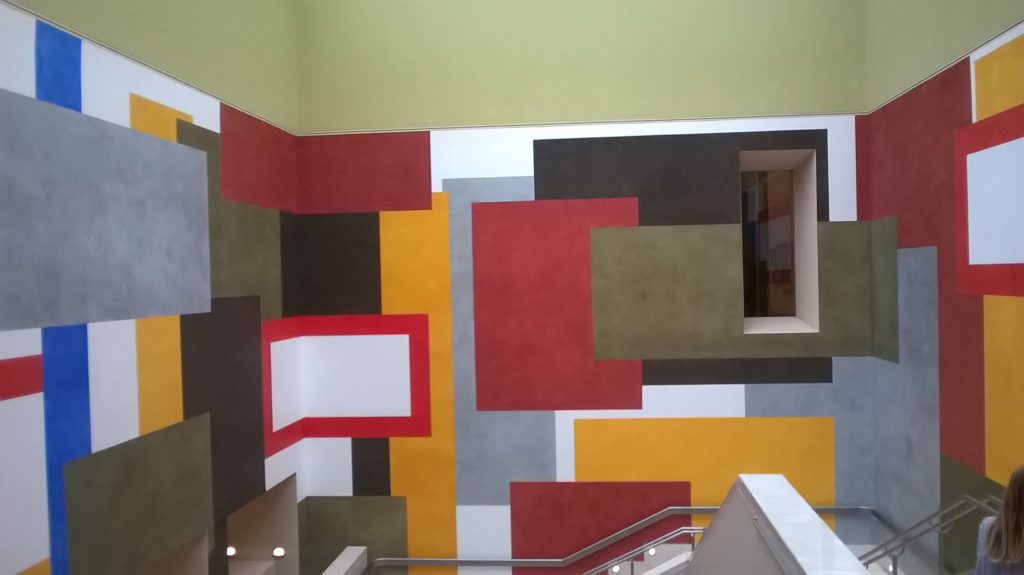 Tate Britain as a whole is very well designed and whereas we get headaches when we go to the Tate modern we find this a very restful place even on busy days. I think the Tate modern is a victim of its own success. If anyone reading this is a member, it is worth going upstairs to the members section where there is a very spacious coffee and  refreshment area and a side room where the tables are spaced very well apart so you can meet in private. The cup of coffee I had was small for £2.75 but I suppose you pay a bit over the odds for being in a membership environment.
To Victoria coach Station and instantly mixing with Italians, Hungarians, Poles, Romanians, people of indeterminate origin, and a few Brits. thrown into the mix. How National Express manage to send off so many coaches from such a small, one might also say cramped, forecourt area on time and keep everyone good-humoured is amazing to me. However, the fact is they don't have anywhere to expand to so they have to make the best of it. I reflected as I departed from London that my job is to sow seeds and it's up to other people how they react. The Sun and the rain enable the seeds to grow not the sower.  I was thinking of the many conversations I have had both with my old friends and with strangers in the street.
On that reflection I conclude this account.