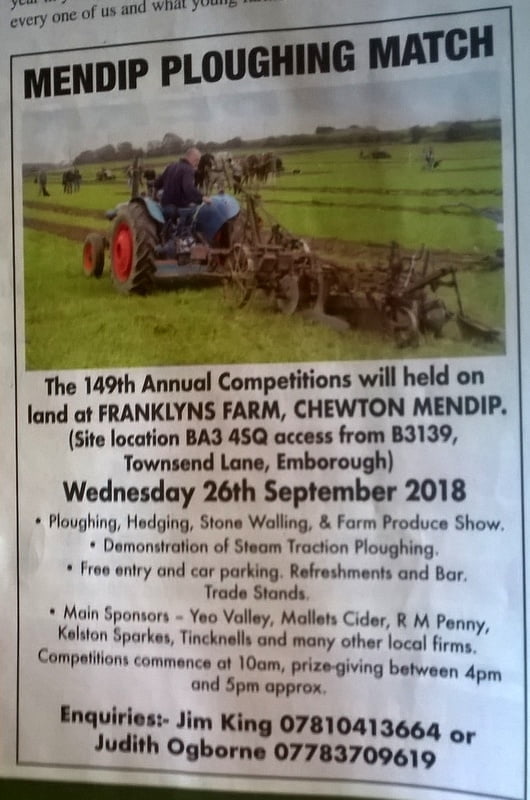 We chanced on this advert whilst having tea and cakes in the afore-mentioned Bread and Beyond cafe. It was a perfect day with no cloud in the sky (daft thing to say – where else would they be). This very large field was 10 minutes by car from our humble bungalow.
Once a year all the local farmers get together for a grand social. You can spot a farmer a mile away. They are tall, lean and fit – as they have to be. They have a certain lilt in their walk.  The facilities were a large tent offering a  poughmans lunch for £10, tea and cakes, and a makeshift bar serving local ciders. There were three or four firms selling tractors, someone selling tools, a lady offering her beloved home made jam for £1.10 a jar and a dry stone wall competition.
The main events were ploughing by old fashioned traction engine, modern ploughs, and horses. In the days before autonomous ploughs they had two stream engines at either end of a field and pulled a plough between them. This is a model made in Leeds in 1918. I love the noises.

coming to the end of its journey (below)
I never realised how many types of furrow can be achieved. See these examples.
Below – These are cut at an angl
e controlled by the settings.
Very small furrows, above,  done with a smaller tractor
A dog looking after his master's coat.
a good social time is being had by all.
Below –  Everyone was allocated an area to demonstrate their skill.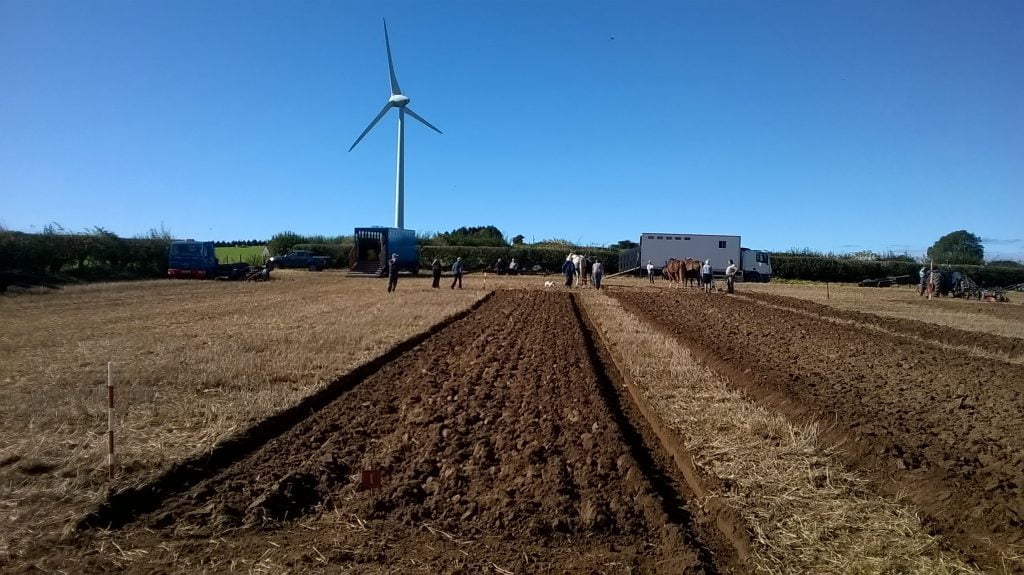 If you get a chance to participate in one of these local shows do not hesitate. If you don't know anybody just chat to everyone as if you had known them all your life. It works every time.