Camden Market is one of the most famous markets in the UK; hordes of Japanese and Chinese tourists can be seen walking up and down taking advantage of the good exchange rates and making selfies like there was no tomorrow. I'm just walking from top to bottom taking photographs. By "top" I mean Chalk Farm tube station  and by "bottom" I mean Camden Town tube station. Most of the pictures speak for themselves.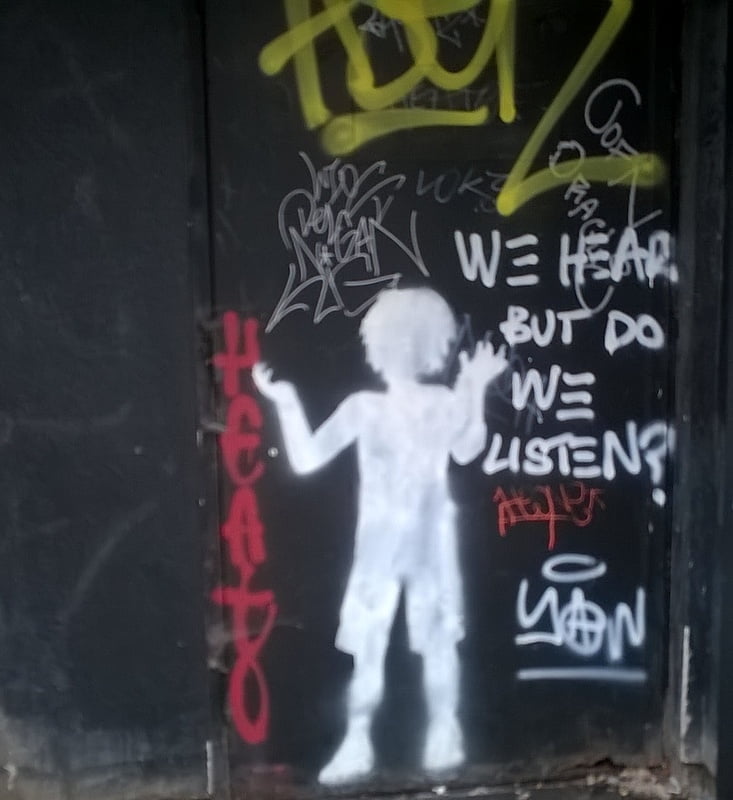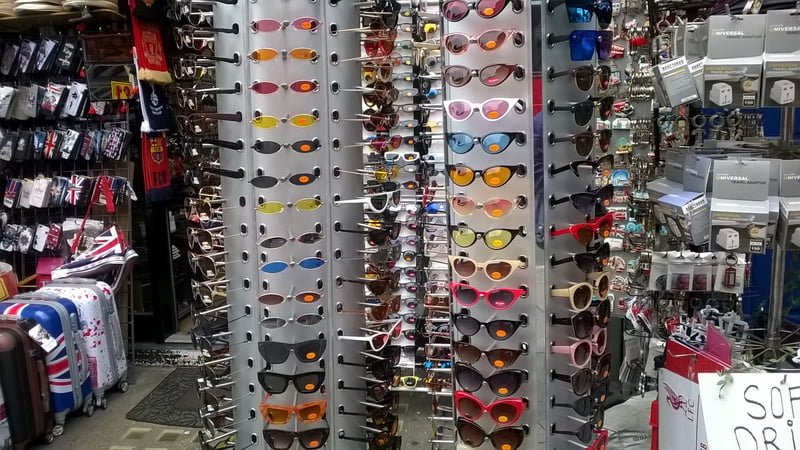 I believe that everyone should visit this area just once because it has a unique buzz, the food stalls are very good value ( they have to be) and there's every type of footwear and clothes and gimmicks that you could possibly want. Incidentally, I also believe that everyone should go to Las Vegas at least once to understand the meaning of the phrase "over the top"
To the South Bank to visit the Tate Modern, and particularly the current exhibition by Olafur Eliasson 'In Real Life'. This goes on until 5 January 2020 so readers of this diary have plenty of time to get involved. The emphasis is on touching, sight and sound of an involving nature. People were queuing up to see multiple reflections of themselves, to experience the sight of their friends through a misty spray and to see a collection of weird and wonderful retro objects. I stayed there for about 15 minutes and was far more interested in the ever moving fan installation outside the exhibition. It slows down, almost stops, then kick-starts itself as infinitum. It interacts with the natural drafts in such a big building.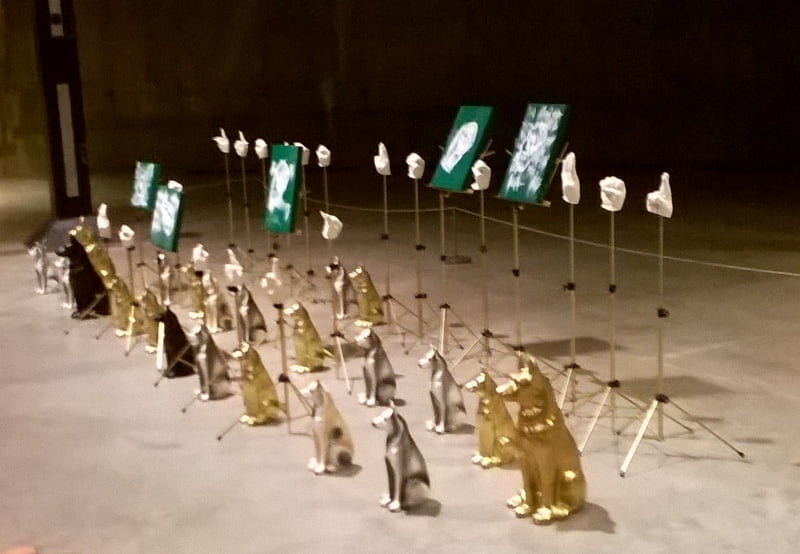 On to the South Bank Centre itself which consists of the Royal Festival Hall, the Hayward Gallery, the National Film Theatre and the National Theatre. with regard to the poster below, and many other publicity efforts,  I believe there is a deliberate policy of introducing sexual confusion among people. The whole thing was planned decades ago.  If you really want to know more then Dr Richard Day spelt it out in 1969 visit this site.
Look at this huge advertisement. What is so glorious about not knowing whether you are a man or a woman. We are born the way we are for reason, a cumulative reason you could say resulting from our previous existences.
What does "gender fluid" actually mean? Come to think of it what is the beauty of the picture above. In classical times, it is meaningless, maybe not so for the Greek civilisation.
Further  on to the South bank where they have this wonderful ever-changing Fountain. You will see what happened when I tried to film it.
Upstairs in the National Theatre there was an exhibition by some artist or other. The images were remarkable – saying practically nothing about anything and I don't know why they bothered. It looks like empty retro culture to me.  Attempting to dominate but for why? Where are the smiles?
Four hours is enough so back we go to Haverstock Hill. I must make sure to click in and out on the same card otherwise I get charged a lot extra. You used to need Oyster cards but now that is no longer necessary. Anyone with a debit or credit card can use the system.