Yesterday on the way to Glastonbury we popped into a Reclamation yard that promises unusual items. I wasn't quite sure whether this excellent outdoor stove would fit in our garden otherwise I would have bought it.
Today, off to Wells Cathedral gardens. The moat is very still and clear and the weeds can be seen with great clarity. 
A couple of allotmenteers with a sense of humor regularly dress their garden with a relevant theme.
A hand written sign in the allotments showing the amounts of community activity that goes on.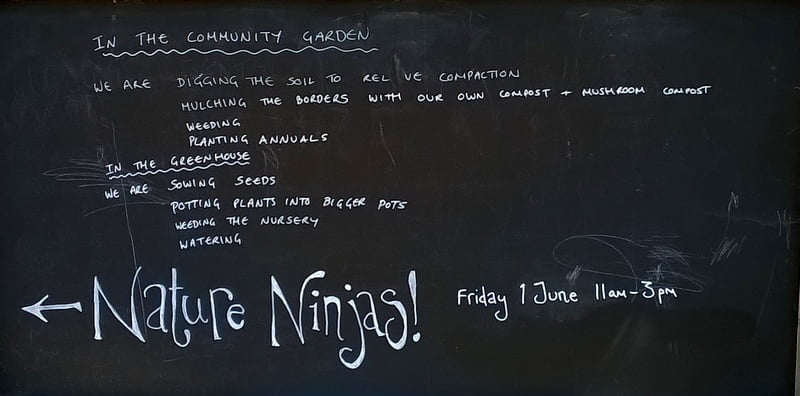 A very handsome raised bed for Lettuces.
No mobile phones around. This family is – wait for it – talking
I was most impressed with this well travelled 2CV.